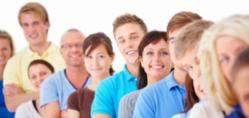 Lead tracking is the single best way to monitor the effectiveness of your dental marketing efforts.
(PRWEB) September 22, 2012
Internet dental marketing campaigns require monitoring, analysis and fine tuning in order to deliver the best results. Because Internet Dental Alliance, Inc. (IDA) has years of experience providing dentist marketing solutions for the fast-paced and ever-changing online environment, it builds lead tracking capability into each of its New Patient Portals (dental websites). Dentists can access these reports from their online Control Panel at any time, day or night.
The Portals and Control Panel are the hub of IDA's New Patient Marketing Machine® -- a turnkey dental marketing tool kit that also provides doctors with listings in its network of market-targeted dental directories for additional leads. This powerful dental practice marketing program lets dentists manage multiple customizable Portals and their other online lead generation sources from their Control Panel.
The "Reports" section of the Control Panel holds data about online information and appointment requests that originate from the doctor's various IDA resources, including emails and phone inquiries from multiple New Patient Portals, and leads from the dental directory listings. Dentists can review easy-to-read graphical analyses of their IDA lead sources by geographical location, dental market and lead type, or they can download the raw data on spreadsheets for further analysis. The reports let dentists evaluate which of their campaigns are reaching the most new patients so they can maintain strategic control of their online marketing resources.
"Lead tracking is the single best way to monitor the effectiveness of your dental marketing efforts," explains Jim Du Molin, founder of Internet Dental Alliance and a former dental consultant. "It lets you compare your different dental websites side-by-side, and see which dental services and geographical areas are producing the most new patients. You can then adjust your marketing campaigns to maximize the number of new patients into your practice every month."
IDA offers three levels of its New Patient Marketing Machine® package that range from a single Portal with basic online tools and a mobile landing page, to multiple Portals with Facebook pages and multi-paged mobile apps.
About Internet Dental Alliance, Inc.
IDA is North America's largest provider of dental marketing websites and dental directories. In 2012, it completed its cutting-edge dentist marketing Lead Fire lead generation system. Based on organic geo-targeted local search strategy which is customized for each dental office, LeadFire technology automates search engine optimization, and makes it possible to generate new patient leads within minutes of setting up the system. Internet Dental Alliance provides dental practices with online dental marketing services such as dental practice websites, website design, find-a-dentist websites, and other dental management advice and resources.