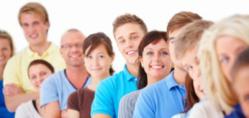 ...a steady stream of new high-value patients solves just about every problem a dentist has.
(PRWEB) September 26, 2012
Internet dental marketing with videos is easier with the new lead generation websites from Internet Dental Alliance, Inc. (IDA). Dentists who subscribe to IDA's New Patient Marketing Machine™ can use ready made videos from both the Basic and the Premium online Video Libraries to attract new patients to their Portals (dental websites).
IDA remains a frontrunner in providing the latest dental marketing tools to help dentists make their practices more profitable, and making them easy to use. Video sharing sites like YouTube and the ease of creating videos with smartphones and other low-cost devices make them now a commonly accepted method for delivering content online. People now expect to see them on professional websites.
Videos are also a good way to keep site visitors engaged, and to increase authority and search page rankings. Google now often displays them at the top of the SERPs (search engine results pages), which is a good reason for dentists to include them in their dental marketing strategy.
"I know that a steady stream of new high-value patients solves just about every problem a dentist has. I also know that not all of you have the time or energy to produce your own video," says Jim Du Molin, former dental marketing consultant and founder of Internet Dental Alliance, Inc. "So I've put together two video libraries. The Basic Video Library includes multiple professionally produced and ready-made videos. The Premium Library videos introduce even the most difficult to explain dental services professionally and clearly."
IDA's Basic Library includes videos that explain financial arrangements that can make dentistry affordable, and introduce the site's Dental Information Center where prospective patients can read articles -- also included with the New Patient Marketing Machine™ -- about the services the practice provides.
The Premium Library videos add even more authority to dental websites, and cover complex services like dental implants and veneers, and popular consumer brands like Invisalign® and Zoom tooth whitening.
Via the online Control Panel, all of IDA's Libraries are available to dentists 24/7. and can be easily added or removed. Using the same Control Panel, dentists can also easily upload their own videos from their computers, YouTube or other video sharing sites to further personalize their dental practice marketing.
About Internet Dental Alliance, Inc.
IDA is North America's largest provider of websites for dentists and dental directories. In 2012, it completed its cutting-edge dentist marketing Lead Fire lead generation system. Based on organic geo-targeted local search strategy which is customized for each dental office, LeadFire technology automates search engine optimization, and makes it possible to generate new patient leads within minutes of setting up the system. Internet Dental Alliance provides dental practices with online dental marketing services such as dental practice websites, website design, find-a-dentist websites, and other dental management advice and resources.