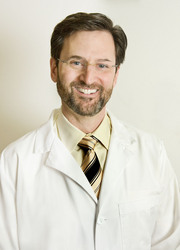 A Heart-to-Heart About Oral Health: Recognizing the Dangers of Avoiding the Dentist.
Seattle, WA (Vocus) March 18, 2010
While the pain or discomfort originates in the mouth, for many Americans who assiduously avoid going to the dentist due to fear and anxiety, the cure begins with a heart-to-heart conversation about dental phobias and their consequences.
That is the theme of Day Four of the 2010 Sedation Dentistry Safety Week, "A Heart-to-Heart About Oral Health: Recognizing the Dangers of Avoiding the Dentist."
By some estimates, more than 90 million Americans still skip all dental visits until they cannot bear the pain, discomfort or unsightliness any longer. Doing so, some medical professionals believe, puts them at risk for more serious health problems.
The truth is, advances in dental techniques – especially safe, pain-free, anxiety-free sedation dentistry – have given more than 2 million former "dental phobics" reason to cross dental visits off their list of activities to avoid.
"The cure for dental phobia is really to make the first call to a properly trained sedation dentist," says Dr. Michael Silverman, National Chairman of the 2nd Annual Sedation Dentistry Safety Week and one of the world's leading educators of sedation dentists and their staffs.
"The discomfort and anxiety that most adults associate with their childhood and adolescent dental experiences are really relics of a method of dentistry that is no longer required to achieve safe, effective and comfortable results," he says.
Dr. Silverman encourages fearful dental patients and their friends and family to visit http://www.SedationCare.com, a web site designed to answer consumers' questions and address their fears.
Dr. Silverman is co-founder of DOCS Education, the world's leading educator of sedation dentists and host of Sedation Dentistry Safety Week. DOCS Education, currently celebrating its 10th anniversary, has provided more than 20,000 dentists and their dedicated oral health teams sedation dentistry training that emphasizes patient safety, comfort and excellence in dentistry.
Adults who avoid visiting the dentist suffer needlessly and put their oral and possibly their general health at risk.
"New research is pointing to associations between chronic oral infections and heart and lung diseases, stroke, and low-birth-weight, premature births" and diabetes, the U.S. Surgeon General noted in an extensive report dated May 2000. "Diet, nutrition, sleep, psychological status, social interaction, school and work are affected by impaired oral and craniofacial health," the reported added.
Dr. Leslie S. Fang, medical director for DOCS Education and a lead instructor at Harvard Medical School, says that while to date the associations between poor oral health and serious non-dental health problems have not generally been proven to have a "cause and effect" relationship, maintaining good oral health is nonetheless a widely recommended precaution.
"It is always smart to maintain good oral health," Dr. Fang observes. "If you wind up preventing [a more serious illness], it will be even better."
Thanks to oral health advancements and specialized training for dentists and their staffs, such as that provided by DOCS Education, patients now can expect their dental visits to be extremely safe, comfortable and anxiety-free. In many instances, in fact, sedation dentistry patients remember little, if any, of the sights, smells or sounds of their dental visits.
The week of March 15th to March 19th this year has been dubbed Dental Safety Time (DST), to coincide with the springtime shift to Daylight Savings Time. More than 40,000 dental professionals throughout the country are being encouraged this week to engage in safety drills and review all of their equipment, supplies and procedures to maximize patient safety and comfort.
All dentists who offer oral conscious sedation services to their patients, whether or not they were trained by DOCS Education, are invited to actively participate in this year's Safety Week activities.
Dentists who would like any additional information on sedation dentistry safety and training courses, are invited to phone (877) 325-3627 or visit the professionals' website at http://www.DOCSeducation.com.
Consumers with questions about fear-free, anxiety-free sedation dentistry should call (888) 858-7972 or visit the patients' website at http://www.SedationCare.com.
Tomorrow, Day Five of Dental Safety Time (DST), the "2010 Safe Sedation Dentist of the Year" will be announced and presented with the DOCS Education Gold Medal Dentistry Award.
###