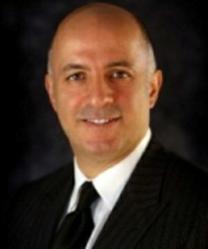 Los Angeles, CA (PRWEB) March 22, 2013
Los Angeles dental implants expert, Dr. Bijan Afar, now offers dental implants to replace missing teeth. Dental implants are considered one of the healthiest tooth replacement options. Dental bridges require the alteration of healthy tooth structure while denture wearers often experience significant bone and gum loss due to inadequate stimulation of the tissues. Dental implants offer not just aesthetic benefits but also health benefits.
As soon as a tooth is lost, the body begins to reabsorb the bone. Dental implants can help stop this process. Thee titanium root forms fit into the socket of the lost tooth, and the jawbone grows around it in a process known as osseointegration. Once the implant has fused with the jawbone, the restoration, or prosthetic tooth, can be attached. Dr. Afar, specialist for dental implant in Los Angeles, can use dental implants to provide restorations that are remarkably similar in fit, function and feel to natural teeth, and they are expected to last a lifetime.
Not only do dental implants feel and function just as natural teeth do, but they also look incredibly natural. Dr. Afar, Los Angeles dental implant specialist, can use dental implants with dental crowns to replace one tooth or with dental bridges or dentures to replace multiple missing teeth. Most patients who are healthy enough to undergo dental surgery can benefit from dental implants. In some cases, if the time between the tooth loss and the implant procedure has been lengthy, other procedures may be necessary to ensure the success of the implants.
About Dr. Bijan Afar, Specialist for Dental Implants Los Angeles
Dr. Afar, expert in dental implant in Los Angeles, graduated in the top 5 percent of his class at UCLA, where he received his DDS from the School of Dentistry. He continued his education in periodontics and implant dentistry at the University of Washington in Seattle. He is currently a member of the American Dental Association and the California Dental Association and has served as a clinical faculty and research associate at UCLA's School of Dentistry. Dr. Bijan Afar is an internationally recognized expert in the field of dental implants and is committed to providing each of his patients with the compassionate care they need to achieve optimum dental health.
Contact
Westside Center for Periodontics and Implants Dentistry
Dr. Bijan Afar, DDS
10921 Wilshire Blvd., Suite 904
Los Angeles, CA 90024
Phone: (310) 443-4444
Website: http://www.oralimplants.com