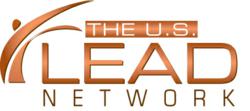 US Lead Network provides screened leads to dental practices nationwide on its own dime with press releases, blogging, pay per click and more.
Phoenix, AZ (PRWEB) March 20, 2013
The leading online lead generation company for medical and dental practices, US Lead Network, is now offering five free leads to new clients. The Network provides screened prospective patient leads to dental practices nationwide. Those interested should call (877) 791-6466.
As competition for new patients continues to become fierce, one of the best methods for obtaining new patients in dentistry is online. US Lead Network provides online dental marketing that is strictly pay-for-performance. This means on its own dime, the Network provides press releases, articles, blogging, pay-per-click and branded websites that bring in prospective patient phone calls. The sign up for new practices only $1.
The Network offers a geographic exclusivity area and leads that are also exclusive. None of the marketing efforts conflict with the practice's current online marketing efforts, and can really help fill up the practice schedule. This is especially helpful with practices that are bringing on a new provider or adding a new location.
Practices are added on a first come, first serve basis. Once a geographical area is filled, that slot is complete. "We are very different than most lead generation services for dentists. The leads are exclusive to each practice we work with, and the practices receive an exclusive radius so they are not competing with another Network client right next door," said Network CEO Dr. David Greene.
The US Lead Network was founded by an orthopedic surgeon whose pain practice received 80% of its patients from online marketing. The same techniques are used by the Network, with impressive results around the country.
Those practices wishing to be included and receive five complimentary leads should call (877) 791-6466 today.