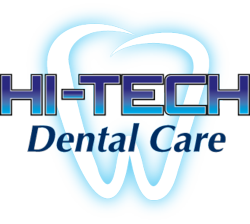 Hi Tech Dental Care has numerous patient specials including free exam and x-rays for new patients, $100 tooth extractions and 30 minutes of free conscious sedation.
Las Vegas, NV (PRWEB) March 10, 2013
Leading Las Vegas dentist, Hi Tech Dental, is now offering complimentary oral sedation for new patients. This adds another specials to the existing ones. Those include complimentary conscious sedation for 30 minutes, a free exam and x-rays, and $100 tooth extractions for new patients. This makes it very cost effective for individuals needing proper dental treatment. Those interested should call (702) 703-6943.
The dentists at Hi Tech Dental, Drs. Mai and Liu, are experts in sedation dentistry. Sedation dentistry offers patients a relaxing dental experience which avoids anxiety. Considering a third of the country has dental phobia, this allows dentists to perform procedures that are longer and include both sides of the mouth.
Currently, Hi Tech is providing the initial oral sedation complimentary and the first 30 minutes of conscious sedation at no charge as well.
Cosmetic dentistry treatments offered at Hi Tech Dental include crowns,veneers, bridges, teeth whitening, bonding and dental implants. The crowns are done with CEREC technology, which involves 3D CAD/CAM virtual technology. The crowns are able to be placed in only one visit rather than two, saving patients time and expense. This makes Hi Tech Dental a cosmetic dentist Las Vegas respects.
A lot of the procedures Drs. Liu and Mai perform utilize laser dentistry, which has been shown to be less painful and quieter than with a standard dentistry drill.
One of the most common procedures performed at Hi Tech Dental is tooth extractions. Currently, the practice is offering the procedure for only $100, excluding wisdom teeth.
To take advantage of any of the current new patient specials, call (702) 703-6943.