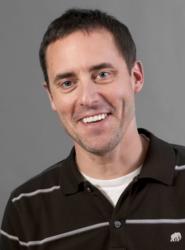 We strive to go above and beyond for our patients and our training always exceeds the minimums.
Madison, WI (PRWEB) February 21, 2013
Thursday, February 21, Madison dentist, Laura Tills, DDS and selected members of the staff of Riverplace Dental will be adding to their extensive training by attending the Midwinter Dental Meeting. The annual meeting is hosted at the McCormick Place West convention facility at 2301 S Lake Shore Drive, Chicago, IL. The meeting provides numerous educational opportunities as well as a trade show with exhibits detailing the latest dental technology and procedures.
Riverplace Dental partner Matthew Kutz, DDS (dentist Madison WI) noted that a portion of the Riverplace Dental staff attends this meeting every year. "I attended the meeting last year" said Dr. Kutz. "The Midwinter Dental Meeting is a fantastic opportunity for dentists and dental professionals to continue their education as well as experience new and developing technology in our field." Dr. Tills and her staff will gain insight into some of the latest technologies available to improve dental procedures and patient experience.
Most of Dr. Till's time will be spent in continuing education seminars. One of the seminar topics that Dr. Tills plans to attend covers the topic of dental erosion and treatment. The information in this seminar is likely to produce a direct and beneficial impact to patients of Riverplace Dental. Dental erosion is the irreversible loss of tooth structure due to chemical dissolution by acids not of bacterial origin. There is generally widespread ignorance of the damaging effects of dental erosion. The causes vary and treatment is difficult and challenging. "We are very interested learning about new ideas and trends for treatment of dental erosion," said Dr. Kutz.
Dr. Kutz noted that the staff at his dental office is well educated and always well versed in the latest treatments and technologies. "The ADA (American Dental Association) and WDA (Wisconsin Dental Association) require a minimum number of continuing education hours. But we strive to go above and beyond for our patients and our training always exceeds the minimums."
The Midwinter Dental meeting is the largest meeting of its kind. There are over 30,000 national and international attendees annually. The meeting provides the Riverplace Dental staff a worthwhile experience to improve their skills and provides an opportunity to meet others in the field of dentistry and exchange ideas and knowledge. Dr. Kutz also noted that the staff of Riverplace Dental enjoys and looks forward to this meeting. Not only does it offer the chance to grow professionally, it also provides team building and a way for the staff to interact and have fun outside the dental office.
About Us: Laura Tills, DDS and Matthew Kutz, DDS are dentists in Madison Wisconsin providing comprehensive dental care through their acclaimed dental practice at Riverplace Dental. With a strong emphasis on overall concern for patient comfort, as well as the ever-present goal of providing the best dental care possible given the individual constraints of each patient, Riverplace Dental has a reputation for honestly and integrity. Dr. Tills and Dr. Kutz are also active in the dental community of Madison and the surrounding areas through their involvement in the Madison Dental Initiative (MDI), providing free dental care to the homeless in Dane County. To learn more about Tills and Kutz, visit their website (Riverplace Dental, 604 River Place, Monona, WI 53716) at http://www.riverplacedental.com/ and call (608) 222-9142.