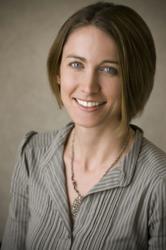 Patients can look forward to more videos.
Madison, WI (PRWEB) April 29, 2013
Madison WI dentists Laura Tills, DDS and Matthew Kutz, DDS of Riverplace Dental, at the forefront of dentistry and dental education in Madison WI, have created a YouTube "channel" to personally share answers to common dental questions, using video. The results of the YouTube channel have been promising so far and Tills and Kutz plan to continue to use this format to share useful information with the Madison dental community.
Riverplace Dental's YouTube channel was created in August of 2012 and can be found at https://www.youtube.com/user/madisonwidentist. The channel includes a short description of Riverplace Dental, a list of the videos, descriptions of the videos, playlists of related videos, thumbnails of video favorites, and a section where viewers can comment on the channel. At press time, the channel contains 6 videos and 4 playlists to help visitors quickly find what they are looking for. The videos on the channel already have over 1300 views.
The purpose of the channel is to educate Madison area dental clients. The videos on the channel focus on common questions or issues that Dr. Tills and Dr. Kutz repeatedly address with their patients. "Dr. Kutz and I find many of our patients have similar questions and concerns and we have found this tool to be an excellent way for patient's questions to be answered before they come in for their appointment," said Tills. Some of the video topics already available on the channel are related to pain reduction and elimination, keeping patients comfortable with sedation and distraction, and common causes of sudden new tooth decay. The videos were recorded in one of the treatment rooms at Riverplace Dental at 604 River Place.
Riverplace Dental's YouTube channel is unique because it isn't simply one or two self-promotional videos like that of most other Madison dentists. Although one video on the channel provides an overview of Riverplace Dental, the remaining videos are strictly educational and apply to dental patients everywhere. The channel also serves as a model for other dentists as potential new clients have found the videos particularly useful in "getting to know" Dr. Tills or Dr. Kutz prior to ever meeting them. "The videos let perspective patients get to know us and feel comfortable before coming into our office for the first time. Meeting us through our videos can reduce any anxiety a patient may feel before their first appointment," said Dr. Tills.
Dr. Tills and Dr. Kutz have been reaching out to the greater Madison community for years. Tills and Kutz have been heavily involved in founding and running the Madison Dental Initiative, a clinic providing free dental care to the homeless in Dane County. The YouTube channel is just another way these Madison dentists are giving back to the community and using their skills to help make Madison a better place to live and work.
Dr. Tills and Dr. Kutz, recognizing that video is the wave of the future in online education, created the channel to leverage the already amazing reach of YouTube. More than a billion unique users visit YouTube every month, and the site boasts more than 4 billion views a day, with a quarter of that coming from mobile devices. YouTube is now the second largest search engine, bigger than Bing, Yahoo, and ASK combined. The rise of Facebook, Twitter and other social networks has accelerated the growth of YouTube as it enables discovery and sharing of online video.
Riverplace Dental's channel and videos are ranked highly within YouTube search results for common keywords. So far the channel results have been promising, with lots of traffic and engagement. "Patients can look forward to more videos, based on their feedback and questions, in the coming months," said Dr. Tills.
About Us: Laura Tills, DDS and Matthew Kutz, DDS are dentists in Madison WI providing comprehensive dental care through their acclaimed dental practice at Riverplace Dental. With a strong emphasis on overall concern for patient comfort, as well as the ever-present goal of providing the best dental care possible given the individual constraints of each patient, Riverplace Dental has a reputation for honesty and integrity. Dr. Tills and Dr. Kutz are also active in the dental community of Madison and the surrounding areas through their involvement in the Madison Dental Initiative (MDI), providing free dental care to the homeless in Dane County. To learn more about Tills and Kutz, visit their website (Riverplace Dental, 604 River Place, Monona, WI 53716) at http://www.riverplacedental.com/ and call (608) 222-9142.