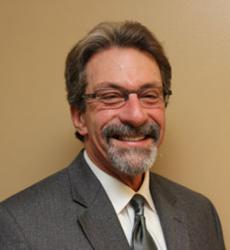 Regular dental checkups are necessary because oral disease can spread in areas not easily seen. Mouth diseases, if left untreated, can then spread to other parts of the body.
(PRWEB) April 09, 2013
Carlos Sallis, DDS, will hold a "Dentures Seminar" at 2 p.m. Tuesday, April 16, in the ballroom at the Timbers of Shorewood retirement community, 1100 N. River Road. This is a free event and is open to the public.
Like all other body parts, teeth weaken and decay as people age. Certain medical conditions or prescription medications can also cause oral health issues and accelerate tooth loss.
Nearly one in four people age 65 and over have lost all of their teeth, and approximately 40 percent of seniors wear either a full or partial set of dentures - a removable set of false teeth.
Even though a person may not have real teeth left, regular dental checkups are still necessary because oral disease can spread in areas not easily seen, like gum disease underneath dentures. Mouth diseases, if left untreated, can then spread to other parts of the body.
Maintenance of proper oral care at home is just as important with the use of dentures, if not more so. Real teeth have bacteria fighting elements that resist infections, but dentures do not. Dentures do, however, have microscopic dents and crevices which cannot be cleaned by regular brushing.
Denture-wearers should always:

Clean and brush every day with toothpaste and a toothbrush specially designed for dentures.
Soak dentures at night, because they may lose their shape if they dry out.
Store dentures in a safe place; they are delicate and may easily break.
Although some people wear their first set of dentures for an average of 17 years, it is suggested that they either be replaced or adjusted every five to seven years.
For more than 32 years Dr. Sallis has been practicing dentistry in both Illinois and Wisconsin. He is a general dentist with a special focus in treating geriatric patients with removable dental prosthetics (dentures). He is a graduate of Cornell College in Mount Vernon, Iowa, and finished his studies in 1980 at the College of Dentistry at the University of Illinois.
Dr. Sallis is a member of the American Dental Association, Chicago Dental Society, Illinois Dental Society, and is board certified in enteral sedation by the American Dental Association of Anesthesiology.
Formerly the executive dental consultant with GlaxoSmithKline, Inc., and the client relations manager for Milestone Scientific, Inc., Dr. Sallis enjoys trail bicycling, walking, skiing, swimming, range shooting and off-road go-karting in his free time.
The Timbers of Shorewood is a rental retirement community which provides independent and assisted living apartments and a full schedule of activities and services. Residents, whose needs may change, are able to stay in the same place and receive appropriate care.
This event is free and open to the public. For more information, call Shelly Goggins at 815-609-0669 or visit: http://www.timbersofshorewood.com.