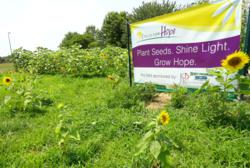 The coverage we have seen of Representative Jesse Jackson's ongoing treatment for depression is a perfect example of why iFred is working so hard to rebrand and destigmatize the disease.
Washington, D.C. (PRWEB) August 23, 2012
Following recent coverage of U.S. Congressman Jesse Jackson Jr.'s battle with depression, the International Foundation for Research and Education on Depression (iFred) speaks out for greater understanding and responsibility in media coverage of mental health.
"The coverage we have seen of Representative Jesse Jackson's ongoing treatment for depression is a perfect example of why iFred is working so hard to rebrand and destigmatize the disease," said Kathryn Goetzke, Founder of iFred and leading marketing and depression expert. ""We need to change the conversation about mental health; seeking treatment for depression should be viewed as a positive step in health prevention, not as something shameful as we have seen in the media this past week. The negative slant in the language used in media coverage can easily be overlooked, because it has become such a part of the current culture to generally and literally 'frown' upon mental illness in both language and imagery.
This stems in large part to that fact that the disease is often misunderstood and downgraded to people simply not working harder or 'putting on a happy face.' However, the truth is that depression is a real disease with chemical imbalances in the brain, and all too often – as in the case with my father and even me, people do not seek treatment because it can be embarrassing to admit and they simply do not understand brain function. The trouble is that when those living with depression do not seek treatment, it affects everyone around them in negative ways and can ultimately lead to suicide.
Unfortunately, the recent coverage of Mr. Jackson's illness has been more focused on the fact that he has not been on Capitol Hill since May, when we believe it should praise him for being brave enough to seek treatment when he knew he needed it. The focus should be on all the things we can do in life to prevent and manage depression and the success rate of treatment, as opposed to any judgment on him as a person. It is also a great opportunity to highlight the incredible care the Mayo Clinic provides to those with mental health issues, as it does not separate out mental from physical health as many programs do; instead it is a brilliant medical system that integrates all communication and records with doctors so they can treat the entire patient together as opposed to in silos considering brain health separate from overall health.
We commend him for taking care of himself, both physically and mentally. The coverage in the media should focus on his strength for seeking medical help and how Jackson is just one of 35 million Americans and 121 worldwide with depression, only 25% of whom are seeking treatment. This statistic is an international crisis and complete tragedy."
One of iFred's core missions is to rebrand depression and eradicate the stigma associated with seeking treatment, whereby experts, survivors and other stakeholders express hope for those suffering from depression and provide avenues for them to seek treatment. In business, promoting cost efficient, preventative measures and implementing depression intervention programs has been proven to bolster the bottom line. Estimates indicate that depression has an annual toll of over $70 billion to U.S. businesses in medical expenditures, lost productivity and other costs not to mention puts an overall strain of 4% of GDP on economy.
Businesses that apply depression intervention and treatment programs significantly reduce overall healthcare costs, even after factoring in the initial investment of program implementation. Depression ranks among the top three-workplace issues negatively impacting businesses, following only family crisis and stress. Less than 25 percent of those with depression are getting help for their disease, simply because of negative perception / poor branding / stigma, and only 6.25 percent are getting adequate detection, diagnoses, and treatment.
A part of iFred's rebranding work includes the intention to make the sunflower, a resilient flower with a growth tendency to lean towards the sun, the symbol of depression replacing the isolated, sad image of a person looking hopeless to one of inspiration and courage. The organization launched the Field for Hope campaign on July 1st of this year, making it the single largest, international effort in history to focus directly on raising funds for depression research and education outreach. The goal of the campaign is to plant one million Sunflowers in fields in areas of Liberia, Kenya, Nepal, Germany, the United States and others, encouraging the use of positive imagery and associations with depression so people have a safe and nonthreatening avenue to open up the discussion on brain health.
Each Sunflower will serve as a symbol of light and hope for the 121 million people living with the treatable disease of depression. This unique movement has captured the attention of leaders, activists and media from around the world who are working to raise awareness and combat the effects of depression on individuals, communities and nations. The fundraising campaign runs from July 1, 2012 – September 31, 2012 and includes a photography contest to capture the emotions of sunflowers.
"As a nation, we can create an environment that encourages each and every one of the 121 million people across the globe living with depression to seek treatment and take preventative action," said Goetzke.
iFred is a 501(c)3 organization whose primary purpose in to reduce and eventually eradicate the stigma associated with depression. Depression is treatable, yet fewer than 25 percent of those experiencing a major depressive episode receive treatment, primarily due to the stigma and negative perception of depression. By "shining a positive light" on depression, iFred seeks to positively "rebrand" and "reposition" with the sunflower, the color yellow, and the focus on Hope, to secure that someday 100 percent of depression patients are willing and able to get the help they need.
http://www.iFred.org
@ifredorg || @FieldForHope || #FFH
CONTACT:
Lindsey Mask
202-680-4417
Sources:
http://www.nbcchicago.com/blogs/ward-room/jesse-jackson-jr-mayor-clinic-164083316.html
http://www.suntimes.com/news/metro/14042035-418/rep-jesse-jackson-jr-being-treated-at-mayo-clinic-sources-say.html