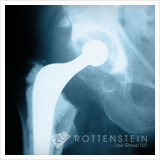 It will be interesting to see if this becomes a trend in subsequent trials.
Chicago (PRWEB) March 11, 2013
A new DePuy ASR metal-on-metal hip replacement trial was scheduled to begin this week in Illinois state court in Chicago, according to court records. Carol Strum, a 54-year-old nurse from Illinois, alleges that Johnson & Johnson failed to warn of the risks associated with the device's defective design.* The Rottenstein Law Group, a hip implant law firm, will monitor news and provide analysis over the course of the trial. News and updates are found on the firm's website, http://www.depuyrecallnewscenter.com.
This is the second ASR lawsuit to go to trial at a state level (In Re DePuy ASR Hip Litigation, No. 10-L-10506, Cook County Circuit Court). The first trial just concluded last week, resulting in an $8.3 million verdict in Los Angeles Superior Court against Johnson & Johnson and subsidiary Depuy Orthopaedics. The first trials in the federal multidistrict litigation (MDL-2197, U.S. District Court for the Northern District of Ohio) are set to begin later this year, according to the New York Times.**
"In the Los Angeles trial, the jury awarded the plaintiff damages and found that the ASR was defectively designed," said Rochelle Rottenstein, principal of the Rottenstein Law Group. "There were no punitive damages assessed, however. It will be interesting to see if this becomes a trend in subsequent trials."
The Rottenstein Law Group encourages hip implant recipients to download an informational brochure from its DePuy Recall News Center to learn more about the DePuy ASR and lawsuits.
DePuy is currently a defendant in more than 10,000 lawsuits nationwide, most of which are part of the MDL. The ASR Hip Resurfacing System and the ASR XL Acetabular System, which went on the market in 2005, were recalled in August 2010 following reports of high failure rates. DePuy said at the time of the recall that the ASR hip replacement system has a 12 percent failure rate, but an Australian device registry found that failure rate to be closer to 40 percent, according to Bloomberg.*** Strum was implanted with the ASR in 2008 and had it removed in 2011, according to court records.
*bloomberg.com/news/2013-03-11/j-j-faces-second-trial-over-recalled-hip-after-losing-first-case.html
**nytimes.com/2013/03/09/business/johnson-johnson-must-pay-in-first-hip-implant-case.html?_r=1&
***bloomberg.com/news/2013-02-28/j-j-profit-pursuit-led-to-defective-hip-lawyer-argues.html
About THE ROTTENSTEIN LAW GROUP
The Rottenstein Law Group is a New York-based firm that represents clients nationwide in mass tort actions. The firm was founded by Rochelle Rottenstein, who has more than two decades of experience as a lawyer, to represent clients hurt by defective medical devices. (Attorney advertising. Prior results do not guarantee a similar outcome.)
Contact:
The Rottenstein Law Group, LLP
Rochelle Rottenstein, Esq.
321 W. 44th Street
# 804
New York NY 10036
(212) 933-9500 (office phone)
(212) 933-9980 (facsimile)
rochelle (at) rotlaw (dot) com
http://www.rotlaw.com