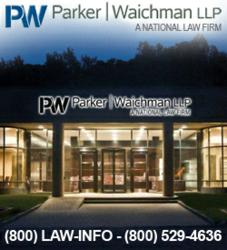 New York, New York (PRWEB) March 20, 2013
Parker Waichman LLP, a national law firm dedicated to protecting the rights of victims injured by defective medical devices, has filed a lawsuit alleging that the DePuy Pinnacle hip implant caused injuries in a North Carolina woman. The suit was filed on March 19th in the U.S. District Court for the Northern District of Texas (Docket: 3:13-cv-1171). There, it is one of many cases pending in the multidistrict litigation (MDL) entitled In Re: DePuy Orthopaedics, Inc., Pinnacle Hip Implant Products Liability Litigation (MDL No. 3:11-md-02244). DePuy Orthopaedics, Inc. and Johnson & Johnson have been named as Defendants.
According to the Complaint, the Plaintiff, a woman from Iredell County, North Carolina, was implanted with the DePuy Pinnacle hip implant on her right side on May 3, 2010. Thereafter, she suffered from a number of injuries and complications allegedly due to the defects of the metal-on-metal hip implant. Her injuries include extreme pain, discomfort, component loosening leading to the need for revision surgery. The suit alleges that these damages resulted from the defective design of the implant, and that the Defendants had concealed the known defects of the device. Among other things, the lawsuit alleges that she would not have agreed to have the Pinnacle implanted if she were aware of the high failure rate and other known risks. The Plaintiff is suing for lost wages, past, present and future physical and mental pain and suffering as well as past, present and future medical expenses.
According to the lawsuit, the Pinnacle hip implant constitutes as a metal-on-metal device when it is used with the metal acetabular liner, known as the "Ultamet." The suit alleges that this hip replacement has similar defects to the DePuy ASR, which was recalled in 2010 due to a high failure rate. Allegedly, the Pinnacle is defective in nature because it releases a toxic amount of chromium and cobalt ions into the blood, which may cause metallosis, pseudotumors, infection, inflammation, severe pain and discomfort, death of surrounding tissue and bone loss, and lack of mobility.
The lawsuit points out the fact that the DePuy Pinnacle and other metal-on-metal hip implants were approved through the 510(k) route, which exempts the need for clinical safety tests as long as manufacturers can argue that the device is similar enough to a previously approved product. The U.S. Food and Drug Administration (FDA) is now trying to change this by proposing that all-metal hip replacements go through premarket approval; this would require device makers to prove that their products are safe and effective before selling them.
Parker Waichman LLP continues to offer free legal consultations to victims of DePuy Pinnacle and other metal-on-metal hip implant injuries. If you or a loved one experienced premature failure of your implant or other health problems associated with an all-metal DePuy Pinnacle Hip Implant or other metal-on-metal hip replacement device, please contact their office by visiting the firm's DePuy Pinnacle hip implant lawsuits page at yourlawyer.com. Free case evaluations are also available by calling 1 800 LAW INFO (1-800-529-4636).
Contact:
Parker Waichman LLP
Gary Falkowitz, Managing Attorney
(800) LAW-INFO
(800) 529-4636
http://www.yourlawyer.com