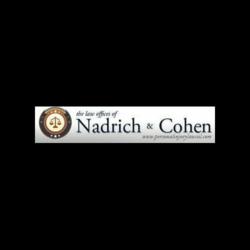 Los Angeles, CA (PRWEB) March 09, 2013
A Montana surgeon has testified that he stopped implanting Johnson & Johnson's A.S.R. metal hip in his patients 8 months before the device was recalled, because a sales rep for J&J's DePuy unit warned him that the device was no good and wouldn't be on the market much longer. The news was reported in a February 7th Bloomberg article, and is one of the latest developments in the ongoing case of Loren Kransky and Sheryl Kransky v. DePuy, Inc., et al. (BC456086, Los Angeles Superior Court).
Bloomberg reports that the surgeon, Peter Wendt, gave a videotaped testimony, in which he claimed to have implanted 76 of the DePuy hips, including one in the plaintiff, Loren Kransky. Wendt claims that he stopped using the device immediately upon learning of the risks from DePuy's Dan Harrington, whom he had known for several years.
Jeff Nadrich, a national DePuy hip replacement lawyer, recently commented on this development on his blog, saying, "The outcome of this trial will prove hugely substantial, as it will greatly impact the additional 10,000 cases to follow."
Nadrich also issued a warning to DePuy hip recipients. "If you notice any pain or discomfort after receiving a metal hip implant, visit your doctor at once. The problem will only get worse if you ignore it." Nadrich and his team of DePuy hip replacement lawyers are currently providing representation to DePuy hip side effects sufferers.
According to Bloomberg, Kransky's lawsuit is the first of 10,000 that will go to trial over claims that J&J's DePuy unit defectively designed the 93,000 hips recalled in August 2010. DePuy is also accused of failing to warn consumers and medical professionals of the risks.
About Nadrich & Cohen: Jeffrey Nadrich is a personal injury attorney and DePuy hip replacement lawyer with Nadrich & Cohen, a California based law firm with clients in all 50 states. The firm has offices in Arcadia, Bakersfield, Fresno, Irvine, Long Beach, Modesto, Oakland, Oxnard, Palm Springs, Redding, Riverside, Sacramento, San Bernardino, San Diego, San Francisco, San Jose, Santa Rosa, and Tracy. Nadrich & Cohen handles all types of wrongful death and serious injury accident cases, including auto, truck, bus, motorcycle, and bicycle accidents, pedestrian collisions, boating accidents, dog bites, defective product cases and nursing home abuse. Victims are encouraged to call 1-800-718-4658 for a free consultation with a Nadrich & Cohen attorney.