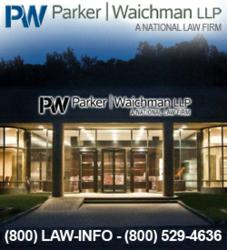 A substantial amount of evidence suggests that Johnson & Johnson defectively designed the implant and failed to warn about its risks.
(PRWEB) March 26, 2013
Parker Waichman LLP, a national law firm dedicated to protecting the rights of victims injured by defective medical devices, is reviewing recent developments in the DePuy ASR trial currently underway in Chicago (Carol Strum v. DePuy Orthopaedics Inc. et al., case number 2011-L-009352, in the Circuit Court of Cook County, Ill). Strum's lawsuit, which alleges that the recalled ASR hip implant is defective and caused severe injuries leading to revision surgery, is the second of 10,000 to go trial. According to Law360, orthopedic surgeon Tony Nargol testified that the implant appeared to have low revision rates when the device was implanted into the Plaintiff. Recent reports from Australia, however, suggest otherwise. Nargol testifies that he was once a consultant for DePuy and received funding for his research.
"DePuy marketed the ASR as being safe and effective, but thousands of patients implanted with these devices would disagree," said Daniel C. Burke, Senior Litigation Counsel at Parker Waichman LLP. "A substantial amount of evidence suggests that Johnson & Johnson defectively designed the implant and failed to warn about its risks." Mr. Burke says that the alleged flaws of the DePuy ASR are a prime example of why metal-on-metal hip implants are dangerous as a class of medical devices. Parker Waichman LLP has continued to offer free legal advice to patients implanted with such devices, and advises patients to speak with their doctors if they experience any symptoms of complications, such as:

Metallosis, high levels of metal ions
Early failure, revision surgery
Pain
Swelling
Difficulty walking, or a change in your ability to walk
Johnson & Johnson and its subsidiary DePuy Orthopaedics recalled 93,000 ASR hip implants in 2010. The company stated at the time that the metal-on-metal hip implants were failing in 13 percent of patients within five years. As of last year, failure rates in Australia have exceeded 40 percent in seven years, according to Bloomberg.
The first DePuy ASR trial took place in Los Angeles Superior Court. In the case of Kransky v. DePuy, BC456086, California Superior Court, Los Angeles County (Los Angeles), jurors awarded an $8.3 million verdict to Plaintiff Loren Kransky.
The DePuy ASR recall has stirred safety concerns about metal-on-metal hip implants as a class of medical devices. Because the devices were approved through 510(k), manufacturers did not need to conduct clinical tests for safety or efficacy before selling the implants. The U.S. Food and Drug Administration (FDA) is now trying to change this by proposing new regulations that would require metal hip makers to show that their products are safe and effective before placing them onto the market. In January, the agency also issued new guidelines for patients implanted with all-metal hip replacements. The FDA advised that patients undergo routine physical examinations, diagnostic imaging such as CT scans and MRI, and potential metal ion testing in symptomatic patients.
Parker Waichman LLP continues to offer free legal consultations to victims of DePuy ASR and other metal-on-metal hip implant injuries. If you or a loved one experienced premature failure of your implant or other health problems associated with a recalled DePuy ASR Hip Implant or other metal-on-metal hip implant, please contact their office by visiting the firm's DePuy ASR hip implant injury page at yourlawyer.com. Free case evaluations are also available by calling 1 800 LAW INFO (1-800-529-4636).
Contact:
Parker Waichman LLP
Gary Falkowitz, Managing Attorney
(800) LAW-INFO
(800) 529-4636
yourlawyer.com