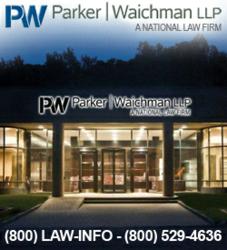 Once again, evidence has emerged demonstrating that Johnson & Johnson did not take the proper precautions to protect patients implanted with the DePuy ASR.
(PRWEB) February 01, 2013
Parker Waichman LLP, a national law firm dedicated to protecting the rights of victims injured by defective medical devices, is weighing-in on the most recent DePuy ASR trial developments reported by The New York Times on January 31st. According to the article, which is based on the testimony of a DePuy employee, an internal review conducted by Johnson & Johnson after it recalled the flawed hip in 2010 showed that it may have failed to properly assess the risks before it was used in over 90,000 patients worldwide.
http://www.nytimes.com/2013/02/01/business/hip-implants-risks-inadequately-assessed-depuy-report-found-in-2010.html?emc=tnt&tntemail1=y&_r=1&
"Once again, evidence has emerged demonstrating that Johnson & Johnson did not take the proper precautions to protect patients implanted with the DePuy ASR," said Daniel C. Burke, Senior Litigation Counsel at Parker Waichman LLP. "Because these devices were never properly tested, thousands of people worldwide have needlessly suffered from debilitating injuries." Mr. Burke says that the flaws of the DePuy ASR are a prime example of why metal-on-metal hip implants are dangerous as a class of medical devices. Parker Waichman LLP has continued to offer free legal advice to patients implanted with such devices, and advises patients to speak with their doctors if they experience any symptoms of complications, such as:

Pain
Swelling
Difficulty walking, or a change in your ability to walk
Popping, creaking, or other sounds emanating from the area of the implant
Metallosis, high levels of metal ions
Early failure, revision surgery
According to The New York Times article, DePuy conducted an internal post-mortem review of the Articular Surface Replacement, or ASR, in November 2010, three months after it recalled the implant due to a high failure rate. The engineering report, released Thursday in Los Angeles Superior Court, showed that Johnson & Johnson had used improper or inadequate standards in analyzing the risks of the ASR before selling the metal-on-metal hip implant in 2003. DePuy never released this report, nor did it conduct a similar review when it received mounting complaints from doctors in the years prior to the recall. The NYT article points out that the recalled hip is considered one of the most flawed medical devices in recent history.
The New York Times (NYT) also reported that Jimmy Smith, a compliance manager at DePuy, said in a videotaped testimony that the engineering report shows that the company used the wrong engineering controls in trying to determine the ASR's risks. Mr. Smith stated that the company could have done a better job of studying these safety issues. DePuy engineer Graham Isaac, who testified separately on Thursday, said that the implant was only tested at one angle on laboratory equipment. The NYT article states that orthopedic surgeons can implant the device at a variety of angles, and deviation from that one tested angle made the implant more likely to release metal ions into the body.
According to The New York Times, DePuy officials used controls to assess the risks of the implant because it was never clinically tested in patients. The company failed to predict, among other things, that the implant would have a high rate of wear. The device has a projected failure rate of 40 percent in five years.
The U.S. Food and Drug Administration (FDA) recently proposed new regulations for approving metal-on-metal hip implants like the DePuy ASR. The agency is advocating for the device to be approved through pre-market approval, which would require manufacturers to clinically prove that the devices are safe and effective before selling them. Current regulations only require that the hip makers show substantial equivalence to a previously approved device. The FDA has also released new guidelines for patients with metal-on-metal hip implants, advising physical examinations, diagnostic imaging and metal ion testing as needed.
Parker Waichman LLP continues to offer free legal consultations to victims of metal-on-metal hip implant injuries. If you or a loved one experienced premature failure of your implant or other health problems associated with a metal-on-metal hip implant, please contact their office by visiting the firm's Defective Hip Implants page at yourlawyer.com. Free case evaluations are also available by calling 1 800 LAW INFO (1-800-529-4636).
Contact:
Parker Waichman LLP
Gary Falkowitz, Managing Attorney
(800) LAW-INFO
(800) 529-4636
http://www.yourlawyer.com