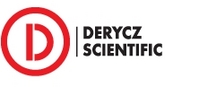 When the Company was founded, the management team focused on building an experienced and highly capable management team, growing revenues and acquiring customers, developing new products and services for customers, and becoming publicly traded
Santa Monica, Calif. (PRWEB) September 28, 2009
Derycz Scientific, Inc. (OTC Bulletin Board: DYSC), a parent company with multiple subsidiaries in the business software and information services industries, today announced results for its fiscal year ended June 30, 2009.
Financial highlights include:

A greater than 20% increase in gross revenues to nearly $15,000,000 for Fiscal Year 2009, compared to nearly $12,000,000 for the prior fiscal year.
Three consecutive quarters of increased revenues: $4,205,195 in Q4, $3,818,500 in Q3, $3,426,953 in Q2, and $3,202,726 in Q1.
An increase in gross margins from 22% of sales compared to 18% of sales the previous year.
Net growth in the number of customer accounts to more than 150 total.
A 31% increase in revenue from our main operating company, Reprints Desk, Inc., from $10,086,255 for the year ended June 30, 2008, to $13,196,956 for the year ended June 30, 2009.
The third consecutive year that the company has achieved year-over-year revenue growth since its inception in 2006.
Derycz Scientific reported a net loss of $1,066,041 for the year ended June 30, 2009, compared to a net loss of $338,321 for the year ended June 30, 2008. Over half of the reported losses were due to stock option grants and investor relations expenditures after the stock was listed on the Over-the Counter Bulletin Board.
"When the Company was founded, the management team focused on building an experienced and highly capable management team, growing revenues and acquiring customers, developing new products and services for customers, and becoming publicly traded," said Peter Derycz, Derycz Scientific Chairman and CEO. "While we are still in our early stages of development and have incurred considerable expenses thus far, we have accomplished our goals. We anticipate that gross revenues will continue to grow and gross margins will continue to improve, with the goal of achieving a modest profit during the fiscal year ending June 30, 2010."
About Derycz Scientific®
Derycz Scientific, Inc., is the parent company to business software and information services companies Reprints Desk, Inc., and Pools Press, Inc. The company and its subsidiaries serve corporate customers in research-intensive industries such as the life sciences, energy, aerospace, industrial products, consumer packaged goods, and information technology - with a focus on developing solutions to enhance research and development, regulatory and copyright compliance, and sales and marketing promotions. For more information about Derycz Scientific, visit the company's website online at http://www.deryczscientific.com.
Safe Harbor Statement:
The Private Securities Litigation Reform Act of 1995 provides a "Safe Harbor" for forward-looking statements. Certain of the statements contained herein, which are not historical facts, are forward-looking statements with respect to events, the occurrence of which involves risks and uncertainties. These forward-looking statements may be impacted, either positively or negatively, by various factors. Information concerning potential factors that could affect the company is detailed from time to time in the company's reports filed with the Securities Exchange Commission.
Media and Investor Relations Contact:
Ian Palmer, Head of Marketing
Derycz Scientific, Inc.
707.658.1931
###