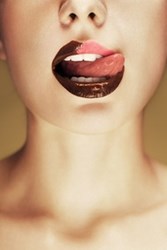 'Where love & passion blend together to bring you closer to your couple. Is the motto of Desire Resorts.'- stated Barnett Bailey COO
(PRWEB) May 22, 2013
Go Classy the Original Nudist Travel Agent and Leaders in Nude Travel announced the launch of their newest website http://www.Desire-Mexico.com The seductively liberating couples only resorts for lovers of like minds, Desire Resorts have become the premier Nudist and Lifestyle Vacation destination. "Desire Resorts promote a feeling of total liberation while allowing you to enjoy a deluxe all inclusive vacation", stated Barnett Bailey COO of Go Classy Tours / Caribbean-Hideaways. He goes on to say "Desire Resorts comprises of adult oriented entertainment, sensual theme nights, provocative shows and much more.".
Desire Resort & Spa, situated seductively in the Riviera Maya and Los Cabos, are paradise-like destinations in Mexico for couples only, that feature the most secluded ambiances to entice you to enjoy a vacation experiences of a lifetime that will totally renew your passion for each other.
Desire Resort & Spa Riviera Maya was the first in the Crown of Original Resorts Collection and the only of its kind in Mexico Offering couples the most sensual environment to enjoy unbelievable experiences that go beyond the imagination to rekindle the passion in couples lives. At Desire Resort & Spa Riviera Maya couples wildest fantasies are taken to new heights of pleasure and enjoyment.
Desire Pearl Resort & Spa Riviera Maya, is a sanctuary that promises couples the most sensual clothing optional vacation experience where passion for each other will be rekindled like nowhere else. With perfect clothing optional spots, breath taking views, sensually appointed suites, alluring daily & nightly entertainment, play rooms for the like minded and gourmet dining this is the go to resort for couples seeking couples.
Desire Resort & Spa Los Cabos allows couples to renovate their passion for each other as they discover sensual clothing optional atmospheres that will set the perfect mood for the most unbelievable experiences together as a couple or couple with others to create multiple memories.
These perfect worlds of pleasure and excitement were created with idyllic sunbathing spots and sensual settings for adult activities. Come feel the Desire at Desire Resorts and Spa.
Call 800 7Classy for all the latest sales and reservations.
Go Classy Tours, Inc and Caribben-Hideaways inc. is a Florida wholesale tour operator working directly with the public to provide group tours to Caribbean destinations. Their clientele consists of individuals and groups throughout the US, Canada, and Europe. Go Classy Tours is registered in two states: Florida Registration #10015 and California Registration #1015540-40