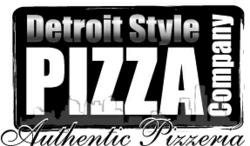 These pans are legendary and revered in the Detroit Style Pizza scene. All the most reputable Detroit Style Pizza establishments use them.
Detroit, MI (PRWEB) August 01, 2012
Detroit Style Pizza Co. today announced sales of the authentic Detroit Style Pizza pan, which is the same pan Pizza Maker of the Year Shawn Randazzo used to bake his way to the championship at the 2012 International Pizza Challenge. It is the only pizza pan made exclusively for baking true Detroit Style Pizza that is pre-seasoned with Randazzo's own signature seasoning process. Pizzerias and consumers in the U.S. can purchase the pans at DetroitStylePizza.Co.
Authentic Detroit Style Pizza pans are a slice of Motor City history. Once used as parts trays by Detroit's auto manufacturers, the square-shaped pans are made from steel. Each pan is specially-prepared to bake Detroit Style Pizza with a three-hour seasoning process that involves several cycles of coating and baking. These qualities make for the perfect Detroit Style Pizza: proper heat conduction for an evenly-baked deep dish crust that's crispy outside yet light and airy inside, cheese that caramelizes on the edges when baked and the retention of more pizza flavor with each bake.
Other companies market aluminum, chemical-coated pizza pans under the Detroit Style Pizza name, but those pans aren't the same as the original pans used for decades by pizza artisans. Aluminum pans typically cost $20 to $30 more than the steel Detroit Style Pizza pans, and do not feature the same seasoned flavor.
"Pizza chefs have tremendous pride for their recipes, ingredients and baking processes. Authenticity is paramount for pizzerias that bake Detroit Style Pizza, which is why using the authentic and original Detroit Style Pizza pan is critical to the perfect bake," said Randazzo. "If you want authentic Detroit Style Pizza, you go straight to the source. Detroit Style Pizza Co. sells only pre-seasoned steel pans, and we offer the seasoning service so our customers can save time and money. It's not only the best way to bake authentic Detroit Style Pizza, it's the only way."
Detroit Style Pizza has catapulted in popularity in recent years, and Randazzo is using his World Champion Pizza Maker status as a springboard to spread the pizza revolution. Customer demand for Detroit Style Pizza is high, and pizzerias across the country have taken notice. Many, such as VIA 313 in Austin, Texas and Brown Dog Pizza in Telluride, Colorado buy their pans directly from Detroit Style Pizza Co.
"These pans are legendary and revered in the Detroit Style Pizza scene. All the most reputable Detroit Style Pizza establishments use them. We prefer the seasoned steel pans over chemically-treated aluminum both for health reasons and pan longevity," said Zane Hunt, owner at VIA 313. "There was never any question about the pans we would use at VIA 313. Shawn and his family are in the pizza and relationship building business, and we instantly felt comfortable working with him. The pricing is extremely competitive, they have a large inventory and the professional seasoning service has proven to be a massive time-saver."
"When it comes to Detroit Style Pizza my number one goal is authenticity, and these pans serve as the foundation to achieve that goal," said Jeff Smokevitch, owner at Brown Dog Pizza. "Learning from World Champion Pizza Maker Shawn Randazzo is invaluable. I want to provide my customers with the best possible product, so using the steel pans seasoned by Shawn is a no-brainer."
Detroit Style Pizza Co. offers authentic pre-seasoned steel pans in 8 in. X 10 in. ($8 each) and 10 in. X 14 in. ($9.75 each) sizes. Complete pan maintenance and cleaning instructions are also shipped with the pans. Both pizzerias and consumers can order authentic Detroit Style Pizza pans at DetroitStylePizza.Co.
Detroit Style Pizza Co. serves the award-winning Authentic Detroit Style Pizza in its two Metro Detroit locations and increases awareness of Detroit style pizza through expansion, education, and sharing its history while providing memories and opportunities for others. Owned and operated by Shawn Randazzo and his mother, Linda Michaels, Detroit Style Pizza Co. is located at St. Clair Shores (586-445-2810) and Clinton Township (586-286-9030); and delivers Detroit style pizzas coast-to-coast via mail order. Focused on quality, community and people, Detroit Style Pizza Co. is open from 3 p.m. to 10 p.m. weekdays; 11 a.m. to 11 p.m. Friday and Saturday; and 11 a.m. to 10 p.m. Sunday.
VIA 313 proudly serves a Detroit Style Pizza in Austin, TX. Learn more at http://www.via313.com/
Brown Dog Pizza proudly serves a Detroit Style Pizza in Telluride, CO. Learn more at http://www.browndogpizza.net/
# # #