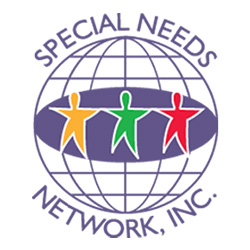 For those of us who work and thrive in the autism community every day, this report is aligned with what we see day in and day out.
Los Angeles, California (PRWEB) March 20, 2013
Special Needs Network (SNN), a California-based autism advocacy organization, has issued the following statement in response to a report released on Wednesday by the Centers for Disease Control stating that 1 in 50 schoolchildren in the United States has autism.
The new statistic is higher than previously reported and thought by government officials. The CDC study was based on a phone survey of more than 95,000 parents nationwide and findings surpass the previous 1 in 88 estimate published in 2012.
Areva Martin, co-founder of the California-based nonprofit and mother of an autistic son says the new statistic comes as no surprise.
"For those of us who work and thrive in the autism community every day, this report is aligned with what we see day in and day out."
Martin says that based on her experiences in under-served communities, it is very clear that the numbers have been underestimated, especially for minority children.
"I hope that this new data will renew and ignite a national conversation about the vital need for services and resources at the local level. Many families still struggle to simply receive a diagnosis for their child, much less access services or therapies."
Martin also sheds light on a reality that struggles are more pronounced in communities of color where children are still diagnosed, on average, two years later than their peers.
"This new data highlights the desperate need for services such as health insurance, early intervention services and collaboration with school districts," continues Martin. "These things are essential to ensure that all kids get the appropriate developmental attention they need."
Autism is a neurodevelopmental disorder and appears to have its root in early brain development. There is no known cause or cure.
Martin and her team at SNN are also preparing for a series of advocacy and education activities next month. April is national Autism Awareness Month.
"The release of the CDC report is timely for our team as we have numerous efforts currently underway to help families, increase access to services and push forward critical legislation that will help special needs children."
AREVA MARTIN, ESQ.
Areva Martin, Esq. is a mother of an autistic son, a Harvard-trained attorney, child advocate and author. She is managing partner at Martin & Martin, LLP in Los Angeles where she practices special education, labor and employment, and disability discrimination. Martin also co-founded Special Need Network, an autism advocacy organization based in Los Angeles.
ABOUT SPECIAL NEEDS NETWORK
Special Needs Network is a Los Angeles-based nonprofit organization established to help families faced with autism and other developmental disabilities. The organization focuses on raising public awareness, impacting public policy, increasing education and access to resources for families, children and adults. To learn more, visit http://www.specialneedsnetwork.org.