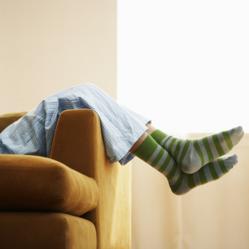 Chronic health conditions like high blood sugar require care that can be accessed repeatedly, easily, and affordably.
Dallas, TX (PRWEB) March 27, 2013
As the number of individuals with diabetes and pre-diabetes climbs in the US and the world, so do the complications associated with high blood sugar. These complications include heart disease, erectile dysfunction, amputations, blindness, organ failure, and more. For the diabetes team at Professional Nutrition Therapists lowering the rates of complications due to uncontrolled blood sugar is Goal #1.
How do you control your blood sugar (also called blood glucose) once it gets out of whack? It can be complicated. According to Martha McHenry of Professional Nutrition Therapists, high blood sugar is a serious, chronic condition requiring care that can be accessed repeatedly, easily, and affordably.
Enter DAWN Online! The latest innovative program from Professional Nutrition Therapists. This one-stop online program developed by diabetes educators follows national standards of care and recommendations by the International Diabetes Federation and the American Diabetes Association. DAWN Online! can help users understand what to eat and what to do so that blood sugars stay at levels that don't do damage to the body. It's easy to follow, easy on the budget, and best of all its all online and ready 24/7.
Professional Nutrition Therapists (PNT) is a nutrition services company headquartered in Dallas, Texas. PNT provides nutrition solutions to individuals, groups, and corporations through its national network of Registered Dietitians. In addition to Diabetes and pre-diabetes, PNT provides Medical Nutrition Therapy for Heart Disease, IBS, food sensitivties and more. Contact information for PNT: 972-238-1811