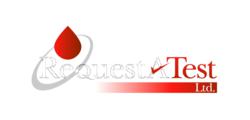 Brecksville, Ohio (PRWEB) March 21, 2013
Request A Test, a leading national provider of direct to consumer lab testing, is now offering a urine screening for Synthetic Cannabinoid, also known as K2 or Spice. Synthetic Cannabinoid has been used as an alternative to Marijuana because it was not restricted by anti-drug laws and could not be detected by traditional drug testing. The recent passage of the Synthetic Drug Abuse Prevention Act had outlawed a number of the compounds typically found in Synthetic Cannabinoid, and testing methods have been developed to screen for the chemicals used in the production of this drug. Request A Test offers a variety of drug testing options which continue to expand as new testing technologies become available. Clients can order affordable urine, blood, and hair drug screenings for personal or professional reasons without scheduling a doctor's appointment or going through an insurance provider. Ordering is quick and convenient with 1000's of lab locations across the country to choose from. Patients can go to RequestATest.com for more information about drug lab testing as well as a full selection of other available lab tests.
Synthetic Cannabinoid is made from natural herbs which are sprayed with chemicals designed to mimic the psychoactive effects of Cannabis or Marijuana. Typically it is marketed under brand names Spice or K2 and sold as herbal incense. The chemical compounds used in the productions of this designer drug were engineered so that they were not technically illegal under previous drug laws. Many use K2 or Spice recreationally as they are easier to obtain that real marijuana and do show up on drug screenings. As the prevalence of Synthetic Cannabinoid has grown, many health concerns about its safety have developed. Reported side effects of paranoia, panic attacks, and even psychotic episodes have been attributed to this designer drug. The Poison Control Center receives 1000's of calls every year from people experiencing adverse reactions from Synthetic Cannabinoid use. The new law makes many of the compounds typically used in K2 and Spice illegal to sell or own. Thanks to recently developed testing methods, accurate screenings for the metabolites in Synthetic drugs can now be performed.
The addition of Synthetic Cannabinoid urine testing to Request A Test's drug testing category means that employers or individuals can order testing for this illegal and potentially dangerous line of designer drugs. Request A Test strives to provide the most comprehensive listing of lab testing selections and continues to add new options as they become available. Customers can request the new Synthetic Cannabinoid (Spice &K2) Urine test or any other lab test by ordering online from http://requestatest.com/ or calling 1-888-732-2348 to speak to a customer service representative.
About Request A Test
Request A Test is a national lab testing service operating on the edict that knowledge is power. They are dedicated to providing outstanding customer service, same-day testing, no hidden fees and an informative, easy to use website. Request A Test is partnered with two of the largest certified laboratories in the country to ensure that clients receive affordable and accurate information in a high quality, professional setting.