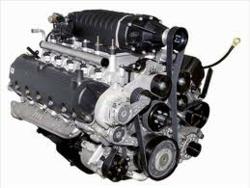 The rebuilt diesels now for sale online and shipped same day are part of one of the largest inventories currently available online.
Cleveland, Ohio (PRWEB) March 10, 2013
Diesel and gasoline engines are equally used by automakers in construction of vehicles. One issue that buyers replacing a motor are confronted with is the shipping of a motor. The diesel engine rebuilders at the DieselEngines.co company are now providing same day shipments for all orders processed. Details can be obtained from dieselengines.co online.
This new expedited processing of orders is helping this company to supply orders faster to eliminate shipment issues. These new shipments apply to the complete company inventory when ordered online or through toll-free telephone number processing.
The larger horsepower and compression power offered with a diesel motor has helped make these units popular in many vehicles. From commercial and non-commercial applications, more diesels are now used in this decade compared to previous years. The rebuilding of these motors is helping to offer immediate solutions to customers searching for a replacement engine.
Buyers trying to locate a replacement diesel motor on the secondary market could have issues if not purchasing from an authorized dealer. The rebuilt diesels now for sale online and shipped same day are part of one of the largest inventories currently available online.
Because diesel mechanics can be in greater demand, warranty companies do not always provide protection for these larger engines. Trained mechanics using specific technology are useful when repairing or replacing these motors inside vehicles.
The DieselEngines.co company supplies its own warranty protection for all buyers. This protection is used to offer more assurance for installation companies, mechanics and average owners of vehicles. This coverage is now provided for three years for a standard diesel engine build.
Recent inventory changes at this company have led to better online order processing. The way that orders are processed has changed to benefit customers. A better online quotation system is now used. This new system supplies pricing information instantly upon the click of a button. Research performed before a sale can now help generate pricing. These measures are in addition to the toll-free telephone support system already in place. The installation of this new system has already led to record numbers of price deliveries in 2013.
About Diesel Engines Co.
The Diesel Engines Co. builds, sells and distributes diesel engines in North America. This company has gained a market lead due to its low pricing and warranty protection offered with each sale. This company is owned and operated by auto industry experts who work daily to preserve the company reputation. Ford, Chevy, Cummins, DMAX, Dodge, Jeep and other engine brands are in stock inside the company warehouse for immediate shipment. The Diesel Engines Co. now ships all motors on the same day that company orders are processed. This effort is designed to speed up customer delivery to ensure overall satisfaction.