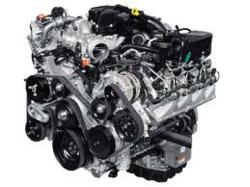 The UsedEngines.co website now ships diesel engines for sale without charge to vehicle owners, body shops, mechanics and others.
Rockford, Illinois (PRWEB) October 21, 2012
Diesel vehicles have always been an alternative to gasoline powered vehicles. Famous makers of diesel engines include Volkswagen, Ford, Dodge and Chevrolet. One engine seller online is now shipping diesels free of charge in the continental U.S. The UsedEngines.co website now ships diesel engines for sale without charge to vehicle owners, body shops, mechanics and others that depend on diesel engines for swaps or replacements. The diesel inventory of used engines from this retailer is constantly updated. More information can be found by going to this link http://www.usedengines.co/used-motors/diesel-engines.
The creation of the diesel engine is one invention that changed the automotive industry forever. The compression engine technology allows fuel to be used slower with higher miles per gallon compared to gasoline engines that have higher combustion ratios. The majority of pickup trucks, conversion vans and dump trucks that are created by U.S. automakers have diesel engine alternatives.
The expanding market for diesel vehicles is creating more of a demand for used diesel engine sellers online. The UsedEngines.co company is one example of a company that has increased its sales by selling these engines from its website.
The average weight of a used automobile engine is several hundred pounds. This average is much higher for diesel engines. Since shipping costs are based on weight, the price to ship a diesel engine in the United States can increase the total purchase price.
The UsedEngines.co website has now removed the cost of shipping diesel engines in an effort to help lower the overall cost of purchasing these engines online. This effort is in combination with a recent decrease in price to help those replacing or swapping engines to complete the process for less money.
Automotive studies have been conducted that estimate the natural lifecycle of engines. Gasoline engines that are well maintained can last for 10 to 20 years with regular usage. A diesel engine lifespan is around 30 to 40 years due to the way that the internal parts are used.
These averages are not applicable to every engine although this testing is used in the automotive industry as a benchmark during production. The mileage ratios are often high for diesel due in part to the decreased breakdown of fuel corroding working parts.
The diesel engine inventory that is now shipped out free of charge at the UsedEngines.co website includes engines from Ford, Cummins, Dodge, DuraMax and other diesel types. The online inventory is routinely updated and pricing information can be obtained online through an improved quotation system.
About UsedEngines.co
The UsedEngines.co website is one company that has expanded its engine sales thanks in part to the Internet. This gasoline engine and diesel engine seller provides quality motors to individuals as well as businesses in the U.S. and Canada. By selling for low prices, a larger network of customers have been built that are repeat visitors to the UsedEngines.co website. Each engine that is sold online or offline arrives to its destination with warranty protection that provides customer assurance. The UsedEngines.co website first launched online in 2010.