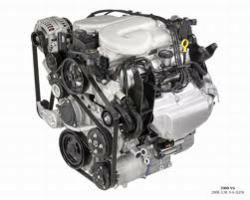 The various sizes and types that are now offered for sale online include the most requested editions in the foreign and domestic lineups.
Seattle, Washington (PRWEB) January 31, 2013
The use and sale of diesel vehicles remains a strong part of the domestic auto industry. From commercial to non-commercial use, these vehicles offer alternatives to gasoline or hybrid power. The EnginesforSale.org company has now added diesel engines for sale to its inventory. These are expected to help pickup truck owners, vehicle owners and companies performing installations of diesel-only motors offline. More information about this upgrade can be located online at http://enginesforsale.org/diesel/diesel-engines-for-sale.
Diesels have remained in use in the U.S. for over 50 years. Automakers like Ford, Chrysler and General Motors represent some of the largest exporters of these non-gasoline engine types in the world. Foreign automakers have relied on diesels in passenger cars and sedans as a way to provide higher fuel efficiency. The various sizes and types that are now offered for sale online include the most requested editions in the foreign and domestic lineups.
Names like Powerstroke, DMAX, Cummins and Detroit Diesel remain in use for power and performance. One issue that can plague buyers of engines is the quality and overall condition. The purchase of a motor online does come with high risks depending on the retailer offering the sale. It is not uncommon to find high mileage units, no warranty protection and inflated shipping charges from some sellers. One of the ways that the Engines for Sale Co. is using to increase buyer assurance is with a respected level of warranty protection. These warranties apply to all variants that are in stock and are offered for no additional charge.
The new diesel side of the company inventory is helping to provide a range of buying options for the various makes and models used for transportation. The gasoline inventory has recently received the F150 series as one solution that buyers can now rely upon for replacement. These F150 motors are preowned and are now inspected and warranted like other editions in stock. The news announcement for this addition can be located on the Internet at http://www.prweb.com/releases/engines-for-sale/ford-f150-engine/prweb10194546.htm.
About Engines for Sale Co.
The Engines for Sale Co. distributes its preowned motors for foreign and domestic editions throughout the United States. The company website launch in 2012 has helped provide an additional online resource for buyers to use to locate pricing and availability when engine replacements are required. This company has rewritten its warranty plan to extend all protection for each purchase. The Engines for Sale Co. offers its low pricing plan to industry clients as well as the general public to ensure that all buyers are able to take advantage of discount pricing shopping online or offline.