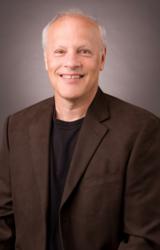 There was no significant difference in the death rate between dietary supplement users and non-users. The media picked up on this story without understanding the potential problems in the study's statistical methods.
San Francisco, CA (PRWEB) October 19, 2011
A study published last week in the Archives of Internal Medicine cast doubt on the benefits of vitamin supplements, and has led some media sources to conclude that "taking … vitamins can do more harm than good" (New York Times) and that "women taking multivitamins appear to have slightly higher death rates." (Reuters) Dr. Daniel Heller of PMS Comfort, the leading online source for information on and solutions for PMS and PMDD, sought out the expert opinion of one of the world's foremost authorities on nutritional medicine, Alan R. Gaby, M.D. to help clarify the controvery surrounding this study.
Dr. Gaby is a past president of the American Holistic Medical Association; he has given expert testimony regarding nutritional supplements to the White House Commission on Complementary and Alternative Medicine; has appeared on The CBS Evening News; and recently published Nutritional Medicine, which has become the standard textbook for medical nutrition.
When PMS Comfort asked Dr. Gaby about the recent study, he pointed to two major flaws in the study and its conclusions, as well as a problematic published commentary on the study.
Examining the study's statistical methodology, Dr. Gaby explained "The authors of the study have reached an incorrect conclusion, based on the data that were collected. They did not report the actual death rates, only the statistically-adjusted death rates of supplement users compared to non-users. The problem is, for every category in which they made this adjustment—caloric intake, cigarette smoking, body mass index, blood pressure, diabetes, physical activity, and intake of fruits and vegetables—the supplement users were in the healthier category. Because they were healthier, they were probably less likely to die. So the researchers must have adjusted the supplement users' death rates upward, which may have skewed the results by over-adusting their data. When the data were adjusted only for age and caloric intake, there was no statistically significant difference in death rate between the two groups. Unfortunately, the media picked up on this story without understanding the potential problems in the study's statistical methods."
Dr. Gaby then went on to make a crucial contrast between an observational study such as this one, and the more precise randomized-controlled trials (RCTs.)
Dr. Gaby explained "An observational study such as this one can help researchers find associations, or correlations, between health and certain lifestyle factors. Those correlations can and should then be tested with RCTs, the gold standard of medical research, which compare active treatment to placebo. RCTs are better able to pinpoint cause and effect, whereas observational studies cannot prove cause and effect: they only show correlation."
He then went on to point out one of the most egregious examples of the problems that can result when premature conclusions are reached based on observational studies.
"There have been several instances in which RCTs disproved the results of observational studies," Dr. Gaby remarked. "Observational studies convinced the medical community that hormone replacement therapy (HRT) for postmenopausal women prevents heart disease. RCTs proved that HRT has no effect, or may actually increase the risk of heart disease and breast cancer."
Dr. Alan R. Gaby can be contacted at drgaby(at)earthlink(dot)net.
PMS Comfort is a women's health organization dedicated to educating, informing, and empowering women on the subject of PMS and PMDD, as well as to providing natural alternatives for the relief of premenstrual symptoms.
###