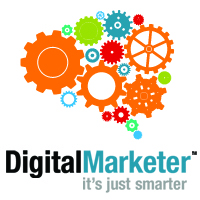 The post goes on to share examples of how the keyword targeting will work, and described some possible challenges for the new feature.
Austin, TX (PRWEB) May 04, 2013
Digital Marketer and Editor Eric Pickhartz has published their latest blog post on Twitter's new advertising capabilities, which now include keyword targeting from within the content of people's tweets.
"This keyword strategy will allow brands to plan and deliver ads to a distinctly specific group of Twitter users, based on words found within their tweets. Reaching those tweeters at the right time, and in the right context, will go a long way in an ad's overall effectiveness," said Pickhartz in the post.
"Early trial runs by big name brands have already received reports of butt-kicking engagement levels," said the post, "and this "zooming in" process is letting them avoid wasted efforts and resources. Keep in mind this measurement reflects engagement, and not things like leads generated or direct sales executed. In other words, get excited, but not too excited. Direct-response marketers may still be a little unsatisfied."
The post goes on to share examples of how the keyword targeting will work, and described some possible challenges for the new feature.
"Bottom line is, Twitter is crossing from a widely used social network into a property with legitimate commercial propositions. Jump on board with this new keyword targeting feature so you can make it to the other side as well," wrote Pickhartz.
Information like this is available for instant access on the Digital Marketer blog, where the best of the best online marketing gurus share their ideas on trends and news flowing through the Internet. It's part of Digital Marketer's continuing efforts to keep marketers across the globe up to date on what's affecting their business on every landscape.
Digital Marketer's blog is available to anyone, but becoming a member of Digital Marketer Labs gains access to information from the brightest minds in the industry, as well as a collection of Special Reports on how to combine marketing with major Internet players like Apple, Amazon, Google, and YouTube. Also included in the membership are split test results, website reviews, and access to RAW Trainings that are available anytime from any online device.
Digital Marketer releases informational and educational materials to help businesses and entrepreneurs gain insight and information on the trends, data, and strategies that can take them to the top of their industry. Through their RAW Training courses, strategic plans, blogs, newsletters, site reviews, and Special Reports, Digital Marketer supercharges every single marketing campaign it touches. For more information, visit DigitalMarketer.com.