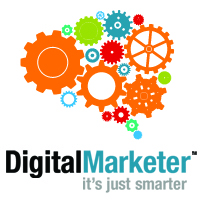 Austin, TX (PRWEB) May 14, 2013
Digital Marketer recently released its latest blog post on high-converting websites, and it shares tips on optimizing an online presence. The post was written by contributor Tabitha Jean Naylor, who examines what it takes to create "a structured approach when developing a plan for conversion optimization."
Naylor said that, "the fact is that most companies do not spend time, focus or effort in this area of their marketing campaign. The reason is likely because businesses are relying on 'business as usual,' ignoring the fact that conversion optimization techniques could actually raise their revenue substantially."
After sharing her advice, Naylor said that "There is no magic formula, which is why you should test often to determine what works and what does not." The piece is the first part of a two-part series, and the second part can be found on the blog as well.
Information like this is available for instant access on the Digital Marketer blog, where the best of the best online marketing gurus share their ideas on trends and news flowing through the Internet. It's part of Digital Marketer's continuing efforts to keep marketers across the globe up to date on what's affecting their business on every landscape.
Digital Marketer's blog is available to anyone, but becoming a member of Digital Marketer Labs gains access to information from the brightest minds in the industry, as well as a collection of Special Reports on how to combine marketing with major Internet players like Apple, Amazon, Google, and YouTube. Also included in the membership are split test results, website reviews, and access to RAW Trainings that are available anytime from any online device.
Digital Marketer releases informational and educational materials to help businesses and entrepreneurs gain insight and information on the trends, data, and strategies that can take them to the top of their industry. Through their RAW Training courses, strategic plans, blogs, newsletters, site reviews, and Special Reports, Digital Marketer supercharges every single marketing campaign it touches. For more information, visit DigitalMarketer.com.