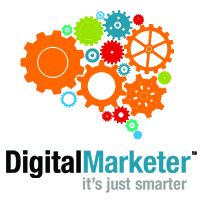 The piece shares nine essential steps in achieving the conversion goals any business strives for.
Austin, TX (PRWEB) May 15, 2013
Digital Marketer, the industry leading online marketing company, has published its newest blog post from contributor Tabitha Jean Naylor. The recent post is part two of Naylor's examination of website conversion tactics.
"A precise, developed system is the key to optimum conversion on your website. There are no tricks, guessing or maybes involved. Using the following nine steps will help you achieve what other successful websites already have. The key behind the steps is the plan you develop to implement them into your specific marketing strategy," wrote Naylor in the blog post.
The piece shares nine essential steps in achieving the conversion goals any business strives for, and includes this final piece of advice from Naylor: "You have to take time to develop a plan and then discover what works for you and your customers. This includes "zooming out" in order to see the entire conversion funnel so that you can easily see what else can be optimized for conversions."
Information like this is available for instant access on the Digital Marketer blog, where the best of the best online marketing gurus share their ideas on trends and news flowing through the Internet. It's part of Digital Marketer's continuing efforts to keep marketers across the globe up to date on what's affecting their business on every landscape.
Digital Marketer's blog is available to anyone, but becoming a member of Digital Marketer Labs gains access to information from the brightest minds in the industry, as well as a collection of Special Reports on how to combine marketing with major Internet players like Apple, Amazon, Google, and YouTube. Also included in the membership are split test results, website reviews, and access to RAW Trainings that are available anytime from any online device.
Digital Marketer releases informational and educational materials to help businesses and entrepreneurs gain insight and information on the trends, data, and strategies that can take them to the top of their industry. Through their RAW Training courses, strategic plans, blogs, newsletters, site reviews, and Special Reports, Digital Marketer supercharges every single marketing campaign it touches. For more information, visit DigitalMarketer.com.