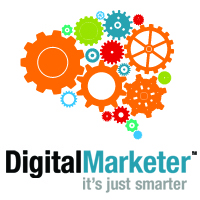 Search box placement, size, and ease of use are important factors that can build customer lists by making it simple to find different products.
Austin, TX (PRWEB) March 06, 2013
Digital Marketer's most recent video upload comes from presenter and guest contributor Ezra Firestone, and can be found on the company's YouTube page. Firestone, a seasoned ecommerce veteran, advises on the essential ways to help people search for products within a website, and find the specific elements that affect their ultimate decision to buy.
"You should be doing everything you possibly can to get people to search while they are on your website," Firestone said. "If you can get someone to take the action of searching, they are more committed to purchasing from your store."
Search box placement, size, and ease of use are important factors that can build customer lists by making it simple to find different products, explained Firestone.
The header is another "really, really important part of your site as far as conversions go," Firestone added in the video. The best strategies for design and the vital elements that should be included in every ecommerce website's header are suggested, and the reasoning behind them is shared as well.
Firestone is the founder/creative director of SmartMarketer, an information hub for do-it-yourself entrepreneurs. He is also a partner in BOOM! by Cindy Joseph and the company's head of digital marketing. He runs a private network of e-Commerce websites and regularly consults for companies across the U.S and Canada. Ezra is also the head of We Are Family Manhattan, an all-volunteer, no cost of administration non-profit organization, where he organizes the re-distribution of surplus goods and food to those in need.
The new video is Digital Marketer's latest addition to its unique and engaging YouTube content, and viewers are encouraged to subscribe to the Digital Marketer YouTube Channel for news updates and marketing tips, and comment on videos to share their thoughts.
More information is available for instant access on the Digital Marketer blog, where the best of the best online marketing gurus share their ideas on trends and news flowing through the Internet. It's part of DM's continuing efforts to keep marketers across the globe up to date on what's affecting their business on every landscape.
Digital Marketer's blog is available to anyone, but becoming a member of DM Pro gains access to information-packed monthly digital newsletters from the brightest minds in the industry, as well as a collection of Special Reports on how to combine marketing with major Internet players like Apple, Amazon, Google, and YouTube. A DM Labs membership takes things a step further, with split test results, website reviews, and of course access to RAW Trainings that are available anytime from any online device after their live events.
Digital Marketer releases informational and educational materials to help businesses and entrepreneurs gain insight and information on the trends, data, and strategies that can take them to the top of their industry. Through their RAW Training courses, strategic plans, blogs, newsletters, site reviews, and Special Reports, Digital Marketer supercharges every single marketing campaign it touches. For more information, visit DigitalMarketer.com.