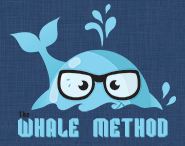 Online businesses know they have to stay relevant and recognized in the internet age, and the Whale Method will show them exactly how to do it.
Austin, TX (PRWEB) March 17, 2013
Increase traffic to a website, and the leads, sales, and conversions will follow suit, according to a recent article from DigitalMarketer.com. The Whale Method, Digital Marketer's newest traffic buying system, is showing businesses how easy it can be to zoom in on targeted traffic and turn it into the kind of end result they need. The Whale Method advises the smartest and most tactical ways of paying for traffic that promises the return on investment every business worries about.
For far too long, the article said online businesses have relied on free traffic generated organically with good content, quality search results, and online word of mouth. Digital Marketer knows that just doesn't cut it anymore. In today's competitive online world, narrowing the scope of a traffic strategy and focusing on what's known to work is far more advantageous, said Digital Marketer.
Executing a traffic buying system may be a reluctant persuasion for some business owners, but once they realize how valuable it is over free traffic, the article said they'll understand how important this sort of technique can be. The biggest companies on the web, those that aren't affected by every one of Google's updates, are using these same tactics, and it's obvious why they've become so successful.
Followers of Digital Marketer know the company devotes their time and energy to finding the best strategies for what's working now. They also share those strategies with the public as soon as they are mastered. That's why the Whale Method is such a valuable asset to any online business: it's a proven technique for accomplishing the biggest goal for any company on the web, said the article.
With the Whale Method, there are no joint venture attempts, no social media sketchiness, and no limit to how much traffic comes in. The traffic buying best practices include super low prices; purchases can literally cost pennies, and return more sales than any free form of traffic could possibly hope for, according to the article.
Digital Marketer releases informational and educational materials to help businesses and entrepreneurs gain insight and information on the trends, data, and strategies that can take them to the top of their industry. Through their RAW Training courses, strategic plans, blogs, newsletters, site reviews, and Special Reports, Digital Marketer supercharges every single marketing campaign it touches. For more information, visit DigitalMarketer.com.
Online businesses know they have to stay relevant and recognized in the internet age, and the Whale Method will show them exactly how to do it, according to the article. Digital Marketer is helping those businesses find ways to increase traffic without wondering if it will pay off or not.