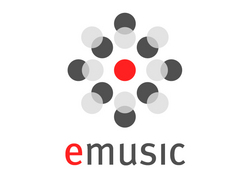 "eMusic is committed to offering our members more music at a great value," said Adam Klein, eMusic Chief Executive Officer. "Our deal with UMG is one more major milestone in the expansion of our catalogue and in serving the eMusic membership."
New York, NY (Vocus) October 11, 2010
Universal Music Group (UMG), the world's leading music company, has partnered with eMusic, the Digital Music Club, to offer its U.S. members access to UMG's deep and rich catalogue of groundbreaking and chart-topping artists starting in November, 2010. This agreement is another step in eMusic's evolution to a digital music club that offers a comprehensive catalogue, the best value, editorial and contextualization plus significant additional benefits for the most passionate music consumers. The deal will add more than 250,000 tracks to the eMusic catalogue, which now stands at ten million.
"We're delighted to be working with eMusic," stated David Ring, Executive Vice President of Business Development and Business Affairs for UMG's eLabs. "The service has a proven track record of connecting an audience passionate about music to their favorite artists, as well as encouraging true music discovery."
"eMusic is committed to offering our members more music at a great value," said Adam Klein, eMusic Chief Executive Officer. "Our deal with UMG is one more major milestone in the expansion of our catalogue and in serving the eMusic membership, for whom music is an integral part of their lives. Consistent with what members value in our service, we look forward to curating the UMG catalogue and introducing our members to both its classic artists and hidden gems."
eMusic will initially offer UMG catalogue titles and highlight them through its expert editorial lens, including overviews of iconic artists and explorations of classic albums that introduce members to their lesser-known roots and influences.
About Universal Music Group
Universal Music Group is the world's leading music company with wholly owned record operations or licensees in 77 countries. Its businesses also include Universal Music Publishing Group, the industry's leading global music publishing operation.
Universal Music Group's record labels include A&M/Octone, Decca, Deutsche Grammophon, Disa, Emarcy, Fonovisa, Interscope Geffen A&M Records, Island Def Jam Music Group, Lost Highway Records, Machete Music, MCA Nashville, Mercury Nashville, Mercury Records, Island Records, Polydor Records, Show Dog – Universal Music, Universal Motown Republic Group, Universal Music Latino and Verve Music Group as well as a multitude of record labels owned or distributed by its record company subsidiaries around the world. The Universal Music Group owns the most extensive catalog of music in the industry, which includes the last 100 years of the world's most popular artists and their recordings. UMG's catalog is marketed through two distinct divisions, Universal Music Enterprises (in the U.S.) and Universal Strategic Marketing (outside the U.S.). Universal Music Group also includes eLabs, its new media and technologies division; Bravado, its merchandising company; and Twenty-First Artists, its full service management division.
Universal Music Group is a unit of Vivendi, a global media and communications company.
About eMusic
eMusic (http://www.emusic.com) is a digital music club. With a more immersive, authentic music experience and better prices than mass market digital music retailers, it is the best way for music lovers and casual music fans to expand their music collection. eMusic combines award-winning editorial, a state-of-the-art recommendations system, and social media features to provide the most musical context for an enthusiastic community of music fans, record labels, and artists alike. Customers are encouraged to explore music with subscription pricing that rewards discovery at a better value than any legal competitor. eMusic also sells downloadable audio books http://www.emusic.com/audiobooks/index.html from all major audio book publishers. Based in New York with an office in London, eMusic is available in the U.S., Canada, the E.U., Norway and Switzerland. eMusic.com Inc. is owned by Dimensional Associates, Inc., the private equity arm of JDS Capital Management, Inc.
CONTACT:
Cathy Halgas Nevins, eMusic
212-201-9201 or cnevins(at)emusic(dot)com
Maria Ho-Burge, UMG
212-331-2569 or Maria.ho-burge(at)umusic(dot)com
http://www.umusic.com
# # #