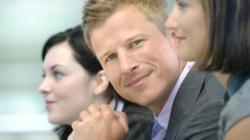 The stance of Ms. Warren on tighter fiscal regulations and anti-laundering examinations for big banks is laudable especially as an example of the kind of thinking Capitol Hill needs to adopt in order to fix issues with the financial system
New York, NY (PRWEB) March 15, 2013
On March 15, business and technology research firm DigitalOlympus.com comments on an article on NY Daily News about Senator Elizabeth Warren's tough stand on big banks especially with regards to anti-laundering examinations and financial regulations.
According to a recent NY Daily News article, Senator Elizabeth Warren (D-Mass.), who recently had her first Senate Banking Committee hearing, "is beginning to use her Senate Banking Committee perch to push regulators for tougher actions against errant banks."
Responding to the NY Daily News article, DigitalOlympus.com observed that much good came from Ms. Warren's open scrutiny of regulations in the financial system as they apply to the bigger financial institutions. From the NY Daily News article, "Warren won rave reviews from liberals and in the social media after grilling banking regulators on why they agree to settlements with big banks accused of major wrongdoing instead of taking them to trial."
If a significant change in thinking can come as a result of one person's open criticism of the system, it begs the question of what can be achieved if there is more cooperation on Capitol Hill towards fixing the issues with the financial sector.
Background investigations into the way big players operate in the financial sector can reveal loopholes which when addressed can help improve the sector for the benefit of all. Tougher exams and other investigations into loopholes in the system are necessary to ensure compliance and reduce the likelihood for perpetuation of acts of money laundering and fraud.
According to Monty Dimkpa, lead editor with DigitalOlympus.com, "the stance of Ms. Warren on tighter fiscal regulations and anti-laundering examinations for big banks is laudable especially as an example of the kind of thinking Capitol Hill needs to adopt in order to fix issues with the financial system that require urgent attention."
DigitalOlympus.com promotes due diligence and best practices in business and administration, and issues like regulations within the financial sector are close to heart; a better-regulated financial system will reduce risk for investors while also prompting the biggest players to be more accountable and have better standards.
About Digitalolympus.com
Digitalolympus.com is a news blog dedicated to educating its readers on the latest technology advances. They are committed to gathering information on up and coming technologies that will enhance the lives of their readership. Digitalolympus.com is always at the forefront of technology news and events guiding its readers to accurately determine the best course of action for themselves and their businesses.
###