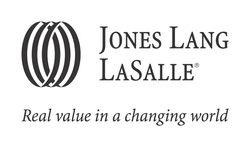 A significant weight of equity capital is targeting real estate across the globe; combined with positive investor sentiment and improving market fundamentals, capital allocation is expected to continue to rise in the coming year.
London, UK (PRWeb UK) December 13, 2010
Direct investment into commercial real estate in EMEA is likely to reach €100 billion in 2010, according to new research from Jones Lang LaSalle. This figure represents an increase of over 40 percent on volumes recorded for the full year 2009.
Investment activity in the first three quarters of 2010 was already substantially ahead of last year's levels and a strong fourth quarter is expected. The fourth quarter is traditionally the strongest of the year, and Jones Lang LaSalle estimates that direct real estate transactions will reach €31 billion Europe, which would be 35 percent higher than quarter three volumes.
The trend of rising investment volumes has been Europe-wide, but most pronounced in Germany and the Nordics, where volumes are forecast to almost double in the former and increase more than twofold in the latter, compared to 2009, to around €33.5 billion across the two markets. Central and Eastern Europe (CEE) maintained its overall share of total European transaction volumes in 2010 (six percent as in 2009) as transactions in the region increased by 42 percent year on year.
Cross border investment has remained at the 50 percent mark throughout 2010, and Jones Lang LaSalle expects this share to rise as equity rather than debt buyers, especially from Asia and the Middle East, continue to target trophy assets in European markets.
We expect direct commercial real estate investment volumes to rise further in 2011, albeit at a slower rate than during 2010, by 25 to 35 percent to around €130 billion, as significant changes to global debt markets have fundamentally altered the dynamics of direct real estate investment, with banks continuing to restructure their loan books thus restricting the amount of debt available for new acquisitions.
Chris Staveley, Director, EMEA Capital Markets at Jones Lang LaSalle said: "Investor sentiment across Europe is positive - a broad range of investors is targeting prime commercial property for sale across Europe and significant capital raising activity is underway, but a scarcity of prime product has been constraining investment volumes. The large, liquid and transparent markets in the UK, France and Germany will attract the majority of funds, with a focus on London and Paris. Nonetheless, investors will widen their geographic search, and we will see increased trading in the Nordic markets, Central and Eastern Europe and Moscow."
Richard Bloxam, Director, EMEA Capital Markets Jones Lang LaSalle added: "Retail property will account for 30 percent of transactions in 2010 and is forming an increasingly large proportion of investment portfolios. We expect the retail sector to remain high on the agenda for international investors next year."
Debt and regulation have been delaying the recovery of commercial real estate investment markets, especially cross-border flows which have been weaker in 2010, despite an increase in sovereign wealth funds targeting European real estate. Banks will hold the key to the investment market in 2011 as they influence both sides of the equation. They will need to sell down their exposure to real estate and put pressure on borrowers to sell but also provide financing for deals.
Chris Staveley commented: "We expect to see more commercial properties being offered for sale, in particular from the nationalised banks in order to reduce their exposure to real estate. We are likely to see acceleration in the pace of assets coming to the market, an increase in 'big ticket' disposals and a decline in the amount of time that delinquent loans are allowed to languish. This trend indicates that banks and servicers feel that the market has adequately recovered and that they can achieve fair pricing."
Commenting on the sources of capital Richard Bloxam added: "A significant weight of equity capital is targeting real estate across the globe; combined with positive investor sentiment and improving market fundamentals, capital allocation is expected to continue to rise in the coming year. A variety of sources will provide capital which will be important for the stability of markets; insurance companies, pension funds and publicly listed property companies will continue to invest as well as third party managed funds, private property companies, sovereign wealth and high net-worth individuals from whom we expect increased activity. Investors will retain a strong focus on both country and stock selection as sovereign debt and income sustainability remain crucial factors in investment strategy."
# # #