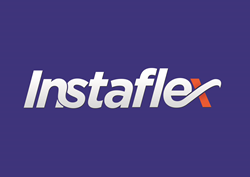 "Through their ongoing support, Direct Digital demonstrates a belief in the mission of the Foundation. Rick Bell, managing director of Cause Development.
Charlotte, NC (PRWEB) March 12, 2013
Direct Digital LLC, the developer and marketer of some of today's leading health and wellness products, including one of the nation's top-selling health and wellness supplements, Instaflex® Joint Support and Nugenix® Free Testosterone Booster, and newly launched Beneflex™ Joint Relief has recently been named an 'Official Sponsor' of the Arthritis Foundation.
Direct Digital, already a strong supporter of the Arthritis Foundation for the past several years, also recently announced its newly formed corporate social responsibility program, appropriately named the 'Direct Digital Good Neighbor Program.' Designed as a means to help support and lend a helping hand to individuals, organizations and other well-established charitable groups on a global and local scale, the company's overarching business mission since opening its doors in 2009 has been upholding the overall health and well-being of the general population. Via organized initiatives such as the Good Neighbor Program and the multiple causes it supports (such as the Arthritis Foundation) the impact of the company's pooled resources can be utilized en masse to assist a broader portion of the population thanks to the combined efforts and resources of the company as a whole.
In years past, Direct Digital and the Instaflex® brand donated a percentage of every product sold to the Arthritis Foundation in an effort to assist the mission of the organization. Officially, beginning in 2013, Direct Digital will become what is considered a "Proud" or "Official" Sponsor of the Arthritis Foundation thanks to a sizable and significant financial commitment of donating an even greater percentage of every sale of each unit of Instaflex® Joint Support. The hope is that through this heightened contribution, even more substantive work can be put forth toward providing arthritis-related research, care, funding, and help to those individuals who live with arthritis on a daily basis. The ultimate goal is to help all those living with arthritis experience a more active, enjoyable and comfortable lifestyle. Furthermore, Direct Digital is especially committed to the work the Arthritis Foundation has undertaken in the field of arthritis-related medicinal education and treatment programs which can and will make a positive impact on the lives of so many living with the various forms of undetected and unrecognized arthritis-related conditions.
"The Arthritis Foundation gladly recognizes Direct Digital as a Proud Sponsor," said Rick Bell, managing director of Cause Development. "Through their ongoing support, Direct Digital demonstrates a belief in the mission of the Foundation and a commitment to helping find a cure for the nation's leading cause of disability."
As 2011's number one fastest growing private company in the Charlotte-metro area (as recognized by the Charlotte Business Journal), Direct Digital recognizes the importance of 'giving back' to the community. Thus, in addition to its expanded relationship with the Arthritis Foundation, the Good Neighbor Program is also planning numerous other philanthropic initiatives throughout the course of 2013. A few highlights of the 2012 Good Neighbor Program included:

18,000+ bottles of vitamins were donated to the Children's Hunger Fund, assisting malnourished individuals in the U.S. and internationally.
Every company employee participated in multi-family sponsorships of the 'A Child's Place' organization in Charlotte, NC, which works to overcome youth homelessness, hunger and poverty.
Support of the Doug Flutie, Jr. Foundation for Autism, which helps improve the quality of life for those living with autism. The commitment to this organization will continue into 2013.
New, exciting and substantial philanthropic endeavors are already in the advanced planning stages and will soon be announced as part of the emerging Good Neighbor Program; as each project becomes public information, additional details will be released.
According to Direct Digital Co-Founder and Chief Marketing Officer, Paul Reichelt, "As a company, we are particularly committed to children, healthcare, education and the population's overall wellness. What we do, and who we are as a business is representative of that very mission. As such, we not only have a commitment to help those in need, particularly as a health and wellness company, but as a company who proudly walks the walk on a daily basis." Reichelt goes further to comment that, "the real importance of our thinking on a community, national and international scale is enticing other companies of the same size to do the same thing. If our actions can lead another organization to follow in a similar path, and then another, and then another … then just imagine what could be accomplished."
The Direct Digital portfolio of health and wellness products includes: Instaflex® Joint Support, Lumiday® Mood Enhancement, Luminite® Sleep Support, Nugenix® Free Testosterone Booster and Nugenix® Prostate Support. All vitamins and supplements boast premium ingredient formulations in order to promote optimum effectiveness. To learn more about Direct Digital and all of the company's products, please visit: http://www.Instaflex.com or http://www.DirectDigitalllc.com.
To learn more about the Direct Digital Good Neighbor Program, or for inquiries from qualified 501 (c) (3) charitable organizations, please contact: goodneighbor(at)directdigitalllc(dot)com.