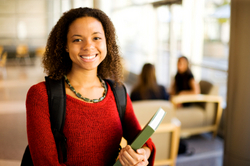 I found the site to be really easy to navigate and especially enjoyed being able to browse schools by state
San Francisco, CA (PRWEB) July 29, 2009
TechnicalSchool.org launches website for users interested in attending technical schools. The site goes beyond what most directory sites offer as it focuses on finding what matters to the individual user and helps them match their interest and passion with the right type of technical, vocational, or trade school.
As with most directories, the site allows users to quickly and easily search for technical schools by type of school, program, and location. And when it comes to location searches, users can enter a zip code, or you can browse schools by city or state.
"I found the site to be really easy to navigate and especially enjoyed being able to browse schools by state," says Phil Jacobs, a recent user. "It made finding a list of Florida Technical Schools painless!"
Although the site satisfies all the requirements of a traditional directory, there is so much more to TechnicalSchool.org. With a passionate commitment to education and a deep belief that the proper education can launch a successful career, the site does everything it can to focus on the individual user and constantly encourages users to do as much research as possible before enrolling in a technical school.
"The last thing we want is students enrolling in a school where they will ultimately be unhappy at," says Kevin Morgan, a copywriter at the company. "Enrolling in school is a life changing decision. You will not only be paying for school, but you are investing into your future. Make sure you take the necessary time to find a school that matches your interests and can prepare you for a successful career."
The site has an entire section dedicated to articles and resources to help users evaluate what they want in a career and guides them to find a school that will meet their career goals. This section can be a great resource as it provides information on accreditation, financial aid, and frequently asked questions.
Regardless of how far along you are in the decision process, if you are thinking of attending a technical school then you should consider checking out this site. Even if you are looking for schools in a specific location, like Illinois Technical Colleges, the site is a new resource that can help users think about what they want from a whole new perspective and help guide them to a school that satisfies their needs.
For additional information on the site launch, contact Sean Stevens.
About TechnicalSchool.org:
A leading organization dedicated to connecting users to technical schools that help students lay the foundation for successful careers.
Contact:
Sean Stevens, director of public relations
TechnicalSchool.org
###