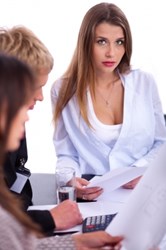 The 904 Local company offers its new offline marketing methods in combination with search engine marketing and online marketing.
Seattle, Washington (PRWEB) February 01, 2013
Marketing on a national level is an expense that some businesses cannot afford when first starting or struggling during lean times. Companies that depend on local marketing services could be disappointed with the results received from a failing campaign. New discount coupons campaigns are now offered and coordinated by the 904Local.com company in Jacksonville, FL. These campaigns are put into place to provide a targeted way for companies to reach the 827,908 people currently stimulating the local economy.
Digital media has changed the routes of communication for many people and marketing has reflected these changes. While mobile marketing remains in its infancy, regular door-to-door mailings have remained one of the most valuable forms of marketing for local companies growing a business.
According to an MSN Money report, coupon redemption rates by consumers increased by 63 percent in 2011 and new data is expected to surpass these levels. The 904 Local company now provides one of the only coupon mailing strategies available to Jacksonville companies.
Frugal consumers know the value of what coupons can do to a monthly expense budget. New entrepreneurs or existing companies that coordinate coupon marketing campaigns with a product release or special incentives are more likely to increase sales revenues according to market data. The 904 Local company offers its new offline marketing methods in combination with search engine marketing and online marketing techniques for clients building a brand or service.
One of the advantages to the new services now provided is the condensing of ad space for each coupon mailer. Unlike some companies that gang print 20 or more advertisements on one card, more success is achievable with a less crowded space to ensure each offer is noticed. This is one method now being used to increase the response rate of all mailed coupons.
The 904 Local team is comprised of advertising and business professionals who have helped coordinate successful programs for small and large clients in Florida.
About 904 Local
The 904 Local company provides expert online and offline marketing campaigns for large and small companies. A team of professionals are assigned to each product or service that is marketed through this company to cover all sides of the marketing equation. The success ratio for this company remains higher than average due in part to the constant upgrades and shifts in strategy that are made with each client. The 904 Local company offers its affordable marketing services to companies in North Florida and other states. The 904Local.com team is based in Jacksonville, Florida and works closely with local business owners each day.