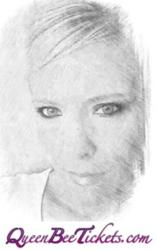 QueenBeeTickets.com still has a decent selection of Taylor Swift tickets for sale this morning but they are expected to sell quickly.
Germantown, Wisconsin (PRWEB) November 17, 2012
The singer/songwriter is planning a spectacular tour for her many dedicated fans, and she will visit cities in the United States such as St. Louis, Omaha, Newark, Tampa, Cleveland, Lexington, Detroit, Houston, Denver, Tulsa, Foxborough, Des Moines, Kansas City, Wichita, Tacoma, Fargo, St. Paul and Washington, D.C. The "RED Tour" will also visit the Canadian cities of Winnipeg, Toronto and Vancouver.
The country singer has many ideas that she intends to use in her upcoming shows, and she is as excited about performing as her fans are about seeing her. Taylor Swift tour tickets are going to be in demand for all of the entertainer's North American shows, and fans need to choose and purchase their seats quickly.
Taylor Swift has been singing country music since she was much younger. When she was nine years old, she took voice and acting lessons in New York and auditioned for musical theatre productions. Her interests turned to country music when she did not have much luck with her auditions. The young lady performed for many local events, such as fairs, coffeehouses, karaoke contests and garden clubs. After she won a local competition, Taylor was given the chance to be the opening act for Charlie Daniels, and she became increasingly interested in performing country music. The young star is now releasing successful albums and touring all over the world, and discount Taylor Swift tickets have become very popular items to purchase.
The 58 shows that will comprise the "RED Tour" will also feature special guest Ed Sheeran, who sang a duet with Taylor Swift on her "RED" album. Fans will be eager to hear the two entertainers perform again in a live concert, and they will have that chance when they obtain Taylor Swift tour tickets.
Taylor Swift will appear at a number of arenas and stadiums across the country, including such locations as Gillette Stadium in Massachusetts, Soldier Field in Chicago, Ford Field in Detroit, and Cowboys Stadium in Dallas. The singing star will pack entertainment venues wherever she performs, and the "RED Tour" is likely to be one of the most anticipated musical events in country music for 2013.
QueenBeeTickets.com has Taylor Swift tickets for sale at competitive prices. Carrie Underwood tickets are available as well, and Rolling Stones tickets are easy to purchase for the band's December concerts. QueenBeeTickets.com can also provide Sigur Ros tickets for the Icelandic band's unique concerts! Coldplay tickets are also going on sale this morning for December's Brooklyn concerts with Jay-Z and Naturally 7. All tickets are shipped promptly and accurately through FedEx, and cancelled events are always refunded. QueenBeeTickets.com can provide concertgoers with a wide selection of discount Taylor Swift tickets that will be authentic and delivered on time.