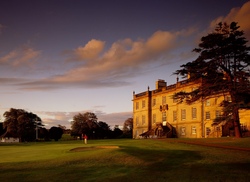 The easy to use website, YooTravel, makes it convenient for visitors to find the voucher codes that they need. We have found that more than 60 percent of those who are using are site are women who are looking to save money on travel deals
(PRWEB) January 9, 2010
According to a new study published in Google Adplanner UK Data, more women than men take advantage of voucher codes when they are going online to book their travel arrangements. Travel codes are available on sites like YooTravel.co.uk and enable someone who is planning to go on holiday or a business trip an opportunity to save more money by entering these codes when they book their flight or hotel reservation.
"The easy to use website, YooTravel, makes it convenient for visitors to find the voucher codes that they need. We have found that more than 60 percent of those who are using are site are women who are looking to save money on travel deals" said Jiemin Gu of YooTravel.
According to Gu as well as the information in the study, women are using sites like YooTravel.co.uk more than men to pick up valuable travel voucher codes that can save them money when they are planning a trip. These codes can save anyone who is planning to take a business trip or holiday a substantial amount of money. The information contained in the data offered on Adplanner indicates that women are savvier than men when it comes to finding a bargain when it comes to travel deals online.
YooTravel is a website that offers holidays vouchers for those who are planning to take holiday and business trips. The site is user friendly and allows those who want to save money when they are planning any sort of trip a chance to find a voucher code that they can use to get even more of a discount when they are booking their trip online.
Most people today, according to a variety of different published studies, are booking their holiday and business trips online. Most websites that allow you to book flights and reserve hotel rooms or cruises online will have a place for a voucher code eg: Expedia voucher code . Most people who have ever purchased anything online understand that sites usually have a voucher code box for an additional discount and may wonder where they can get them. Those who are looking for voucher codes when they travel can easily obtain them by going to YooTravel.
YooTravel is a well known and trusted site online for getting travel voucher codes. The site is recommended for anyone who plans any type of traveling. The voucher codes that are offered on this website are for those who are traveling in the UK as well as abroad. Many people who use this site will look for the codes before they even plan their holiday so that they can save as much money as possible on the trip.
Voucher codes are one way that people can save money when they are purchasing anything online. Those who wish to save money when it comes to traveling can do so by using the YooTravel site. Although currently women are taking more advantage of this site than men and are saving more money, anyone can use this user friendly website (http://www.yootravel.co.uk/) to get the voucher codes they need to save money when they are planning a trip.
Now, a new voucher codes site are working with yootravel to help traveller in UK to get more discount.
###