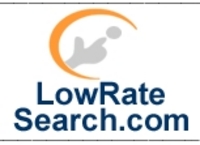 With the LowRateSearch.com exclusive discount code, you save on the plan, you save on your procedures, and you get 3 months of coverage for free! It's a win, win, win situation for our visitors – and that makes us very happy.
Wilmington, DE (PRWEB) January 25, 2010
Discount dental plan savings with an exclusive coupon code. LowRateSearch.com is pleased to offer 10% off new discount dental plan memberships. In addition, visitors are eligible for 3 months of free coverage. "It pleases us tremendously that our visitors are able to save more money with this exclusive offer", says founder Ken S. "Like I always say, you don't visit a website called LowRateSearch unless you have your wallet in mind. Visitors to our site are always looking for a way to save money, cash in on a great deal, or work within a budget. We love it when we are able to help them do that."
A discount dental plan is an affordable option for people without dental coverage. Discount plan membership makes dental care cost-effective, so people without insurance can see a dentist at an affordable price. With comprehensive coverage and quick activation, plan members can quickly benefit from the following:
#1 - Instant savings with no hidden fees. Once membership is established, members are entitled to a discount of 10-60% off of most dental procedures, including preventive and emergency care. Ken explains, "Once you get your dental savings card, you are eligible for discounted pricing. You pay the dentist an affordable price for oral care services and there are no hidden fees. For example, let's say you need a procedure that usually costs $249. As a member of the discount network, you are eligible for a 60% discount on that procedure. Therefore, you would only have to pay about $99 to get your dental work done ($249 - 60% = $99.60). No additional fees will be charged."
#2 - No paperwork hassles or lengthy waiting periods. With traditional insurance, there is an underwriting period that must take place before the applicant's eligibility is confirmed or denied. The underwriting process can take 30 to 90 days. This can be much too long to wait for an appointment. With a discount plan, memberships are usually active within 3 business days, allowing members to make much needed dental appointments much sooner.
#3 - No monthly premiums. There are no monthly bills to be paid and there is no cap on visits to the dentist. An annual fee is paid when members join the discount dental plan network. This affordable fee provides coverage for a full year, no matter how many dental appointments are needed throughout the year. By joining now, members will receive 3 free months of additional coverage.
#4 – A large network of dentists. Members can choose from 100,000+ participating providers across the United States. All of the dentists in the discount dental plan network are board certified in their field of specialty.
"If you need oral care, I encourage you to get the coverage you need now so you can get make your dental appointment soon. According to the American Dental Association (ADA), researchers have found that periodontitis (the gum disease that can cause tooth loss) is associated with stroke, cardiovascular disease, and bacterial pneumonia. Other reports show an unhealthy mouth may be linked to diabetes. Without regular dental care including cleanings and check-ups, small cavities or painful teeth can lead to much more serious conditions than just gum decay and tooth loss," says Ken.
Discount dental plan membership is available for individuals and families, and can cover both preventative and emergency procedures. This includes cleanings, fillings, crowns, bridges, orthodontics, root canals, extractions, x-rays, and more. Finding a participating dentist is easy and only takes a minute. "The best part about getting a discount dental plan through LowRateSearch.com is the additional 10% you will save by using our exclusive coupon code. Remember, this is on top of the 3 free months of coverage you get by joining now. You save on the plan, you save on the procedures, and you get 3 months free. It's a win, win, win situation for our visitors – and that makes us very happy."
To get 3 additional months of coverage for free, and to use the exclusive LowRateSearch.com coupon code to save 10% on a discount dental plan membership, click here now: http://www.lowratesearch.com/affordable_dental_plans.html
###