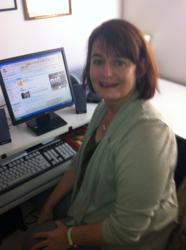 You Deserve a Divorce that is Fair, Easy, & Affordable.
Boynton Beach, FL (PRWEB) November 28, 2012
Today, Divorce With Dignity - Palm Beach County a leader in helping couples divorce amicably began offering its peaceful divorce services to the residents of the County.
Owner of Divorce With Dignity – Palm Beach County, Ms. Christina Nevins, J.D. said, "No longer does divorce have to be humiliating, frustrating and expensive. I am pleased to be bringing a real choice to the people of the County when it comes to dissolving a once loving relationship."
Nevins went on to expound that, "getting a divorce today does not mean you should automatically seek out a lawyer and begin a death until we divorce battle with the spouse you once loved and may also share children with."
Nevins brings more than her professional legal experience to helping couples divorce in a civilized manner. Her own life experience with divorce became the real motivation for her to use her legal training to help others avoid the personal trauma and exorbitant expense of divorce.
She related her own story of divorce by sharing the following, "In 2010, my husband of 20 years chose to leave the marriage. Like so many couples starting the process of divorcing, we assumed we each needed a divorce lawyer—we had no idea that there were any alternatives. One year and $35,000 later, we were finally divorced. The irony is that we were largely amicable throughout the process, even resolving some of the issues ourselves; our attorneys fought with each other more than we did!"
A resident of the County for eleven years, Nevins decided to find a better way to help others facing divorce as her new life's work. She investigated various options and selected the Divorce With Dignity Network. "Did you ever get the feeling that something was meant to be? That's how I feel about my affiliation with Divorce with Dignity (DWD) Network," she told me."
Nevins said, "Divorce With Dignity shares my philosophy of divorce that couples contemplating divorce should have a safe place to talk and consider their situation without running to lawyers first and jumping into a full-fledged war. Understanding their options to traditional divorce is an important first step that can avoid unnecessary anguish and expense."
Divorce With Dignity – Palm Beach offers a variety of divorce and divorce related services. Here is a list of their services.
Divorce Planning & Facilitation
Family Law Documents
Living Trusts/Wills
Adoptions
Name Changes
Small Claims
Paternity/ Child support
Notary
For those in the Palm Beach County in need of divorce services or wanting to refer a friend you can contact Christina Nevins at:
Divorce With Dignity - Palm Beach
2500 Quantum Lakes Drive, Ste. 203
Boynton Beach, FL 33426
Phone: 561-909-6978
Email: cnevins(at)dwdignity(dot)com
Business Hours 8:30 AM - 4:30 PM Monday through Friday
Appointments Outside of Business Hours Are Available Upon Request
###
About Divorce With Dignity – Palm Beach
Divorce With Dignity – Palm Beach offers individuals and couples contemplating divorce a safe place to talk and consider their situation without turning to a lawyer as a first step. We help you understand all the divorce options available to you. If an amicable divorce or separation is decided we will assist you with planning your divorce, legal documents, as well as support and facilitation services to make your divorce or separation process peaceful and good-natured. Our holistic approach to divorce keeps you in control emotionally and allows you to make informed decisions that produce better outcomes for you, your spouse and your entire family.