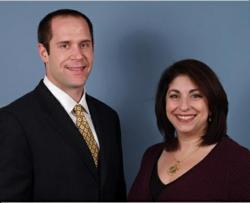 Divorce creates financial challenges for every couple but the unique complexities facing older divorcees make proper financial planning essential
Red Bank, NJ (PRWEB) September 30, 2012
New Jersey Divorce Advisors, LLC is pleased to announce that President & Co-Founder Bryan Koslow will appear on the Boomer Financial Network radio show on October 3, 2012. Koslow, a Certified Financial Planner™ and Certified Divorce Financial Analyst (CDFA), will be discussing "Gray Divorce" – divorce affecting couples over age 50.
Gray Divorce has received significant attention in recent years as the baby boomer generation advances into their 50's and 60's. It is estimated that by 2030, over-50 divorces could top 800,000 per year. There are a number of theories regarding the cause of increased divorce rates among the over 50 crowd. Some believe that divorce has simply become more acceptable. Others attribute it to the fact that our population is living longer.
"Divorce creates financial challenges for every couple but the unique complexities facing older divorcees make proper financial planning essential," said Bryan Koslow.
Some of these challenges include Estate Planning, Social Security planning, and Retirement planning. While younger divorcees may have an opportunity to rebuild, those divorcing later in life are often facing employability issues, possible health issues, and are working with a limited timeline.
Koslow is a frequent speaker on divorce-related financial issues. He will be presenting a 90-minute workshop on Gray Divorce with Family Attorney Linda Piff at the International Academy of Collaborative Professionals' Annual Meeting in Chicago on October 20th.
About NJDA
New Jersey Divorce Advisors, LLC is a financial consulting and planning firm specializing in the financial aspects of divorce. By analyzing the unique situation of each client, the firm helps to structure equitable settlements and creates a plan for the client's future. The firm, founded by a Certified Public Accountant and Certified Financial Planner™, provides clients with a comprehensive financial assessment that includes tax analysis, financial planning, retirement and estate planning, and insurance recommendations. The firm may be utilized in Divorce Mediation, Litigation, or Collaborative Divorce.