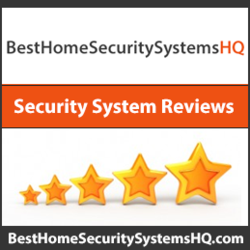 Compare the top home security monitoring companies on BestHomeSecuritySystemsHQ.com.
Los Angeles, CA (PRWEB) March 02, 2013
BestHomeSecuritySystemsHQ.com, an independent resource for home security consumers, releases their picks of the top home security companies that offer do-it-yourself or DIY home security system installation. Each year BestHomeSecuritySystemsHQ.com investigates dozens of home security companies by reviewing their monitoring plans, customer services, pricing, equipment and warranties offered. The top home security system companies are then ranked on their website.
Mark Anderson of BestHomeSecuritySystemsHQ.com states, "When conducting the reviews there are three types of home security companies when it comes to installation; the DIY installation, the professional installation and a hybrid that offers both. It all comes down to the consumer's preference. The DIY home security systems are rapidly increasing in popularity because they are 100% wireless and the entire installation takes less than 15 minutes. What's more, home security customers don't even need tools to complete the installation!"
Installing a home security system can seem like a daunting task and it was about 10 years ago. With the new wireless home security systems, installation and setup is a breeze. Oftentimes home security companies will preconfigure the home security system before it arrives at the customer's home.
BestHomeSecuritySystemsHQ.com selects FrontPoint Security as their top pick for the best DIY home security system company. FrontPoint Security offers their customers wireless home security system with cellular monitoring services at an affordable price. Their wireless security systems are simple and easy to install. To read the full FrontPoint Security review and learn how their features and services compare to other leading home security system companies, please visit BestHomeSecuritySystemsHQ.com.
The runner-up for the best DIY home security system company is Protect America. Protect America pioneered the DIY installation model. Protect America offers their customers wireless home security systems with phone line, broadband or cellular monitoring. They furnish their customers with GE Security equipment that carries a lifetime warranty. To read the full Protect America review, please visit BestHomeSecuritySystemsHQ.com.
About BestHomeSecuritySystemsHQ.com
BestHomeSecuritySystemsHQ.com is a leading provider of home security reviews and is focused on delivering the most up to date and relevant information to consumers. Providing both unbiased and independent reviews of the leading home security companies in the nation, the BestHomeSecuritySystemsHQ.com team's goal is to help consumers make a well-informed, educated buying decision so they can purchase the best security system for their home and family.