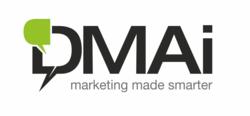 It is with pride we announce Virginia Sharma to be the Chairperson of the DMAi 2013 Convention.
(PRWEB) May 21, 2013
DMAi, the premier forum for data driven marketing & advertising in India, has today formally announced the appointment of Chairperson for the second edition of the very significant & far reaching global convention in Mumbai in June. Ms. Virginia Sharma will function as Chairperson of the DMAI Convention and work with DMAi to ensure that this edition is a bigger success than the maiden one. Her role will entail selection of an eminent advisory, content and speakers, overseeing strategic goals of DMAi, networking with industry thought leaders.
Commenting on the selection, Mr. Vatsal Asher of DMAi says, "It is with pride we announce Virginia Sharma to be the Chairperson of the DMAi 2013 Convention. As big data grows bigger, marketers are presented with new challenges & opportunities. Businesses require a big rethink on how data fuels future business growth. Virginia has been involved with the DMAi actively for the past many weeks on shaping the convention. With her international exposure & outreach, we believe, will bring in a plethora of expertise, knowledge and forward thinking to the forums ideas and execution. We are confident of the convention becoming a landmark event for all real time marketers."
The global convention by Association of Data Driven Marketing & Advertising India (DMAi, aka Direct Marketing Association) will curate a forum meaningful for our audience, which will be a mix of CMOs and agency professionals who want to leverage data and associated insights to make marketing smarter. The maiden edition of the DMAi Convention saw participation from over 100 global and Indian companies and top-notch speakers from India & afar.
On being appointed as Chairperson of the DMAi 2013 Convention, Ms. Virginia Sharma says, "While I have served on many advisory boards and participated in several marketing conferences, this is the first Convention I have agreed to serve as Chairperson. I strongly believe that today marketing is more about outside-in, than inside-out. On one hand, we need to leverage the digital realm while on the other we need to analyze data from these hundreds of digital interactions, to understand customers better. DMAi is going to bring a fresh perspective to the marketing and advertising fraternity in India by championing Big Data to make marketing "Smarter". In today's environment, there needs to be a sense of urgency in our ecosystem to collect, manage and use data effectively to drive better ROI i.e. Return on Information!"
The Convention to be hosted by DMAi at the Leela in Mumbai from June 4-5, will be a 2-day event spread over 4 key tracks and several sessions and will include keynote presentations from leading practitioners from India and abroad, panel discussions of eminent professionals, expo centers for actual business. The theme for this year is the "Power of i" and the agenda construct is built on the art and science of collecting, understanding and using data. All speaker sessions will dovetail to one of these three sub-themes: Collect, Understand and Use. There will also be Masterclasses in specialist functional areas.
About DMAi
As an apex body, DMAi aims to bring about collective action for advancing & protecting Data Driven Marketing and Advertising. DMAi (aka Direct Marketing Association: India, since 1992) is registered as a Section 25 company and has been adjudged as a non-profit organization. DMAi is an active member of the International Federation of Direct Marketing Association (IFDMA).
Keeping with the times, DMAi unveiled a new brand positioning and a logo for its corporate brand. As a part of the new brand positioning, DMAi successfully conducted its maiden annual global convention in August 2012 featuring global learning in strategic marketing, with special focus on direct marketing including traditional, interactive and futuristic channels and participation from over 100 companies. The DMAi Awards instituted in alliance with the DMA ECHO International Awards serve as a gateway to global recognition for response driven and result oriented marketing. The DMAi has also instituted a Hall of Fame for noteworthy lifetime contribution by individuals.
DMAi's members include national and international firms. DMAi connects businesses using and supporting all forms of Data Driven marketing and Advertising. As the key to making marketing relevant and provide sustained customer engagement DMAi advocates for creating industry standards for ethical conduct and effective self-regulation of the Data driven, Marketing & Advertising community. DMAi conducts research, imparts education and provides networking opportunities to add measurable value.