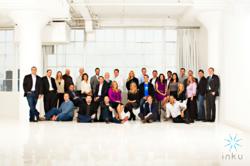 Their stories are ones of determination, creativity, and adaptability.
New York, NY (PRWEB) November 01, 2012
Direct Marketing News today announced the winners of its 2012 40 Under 40 awards.
This group of young stars from across the marketing industry has already left an indelible mark within their organizations and on the industry as a whole. They've launched initiatives that have helped to significantly grow their companies. They've wowed clients with creative or strategic plans that have made a major impact on those clients' businesses. And they've influenced the industry in numerous ways—from product launches to book releases to education and more.
Their work is helping to guide other marketers in mastering such areas as integrating digital and social within their direct marketing initiatives, using Big Data to inform marketing decisions, and building customer loyalty at a time when customers have never been more promiscuous. Their stories are ones of determination, creativity, and adaptability.
"The success stories of the 2012 Direct Marketing News 40 Under 40 winners are truly inspiring," said Editor-in-Chief Ginger Conlon. "It's our honor to showcase the accomplishments of such a talented group of marketers."
Read about their success is the November issue of Direct Marketing News and online. Additionally, watch video conversations with many of the winners on dmnews.com, view behind-the-scenes photos from the photo shoot on Facebook, and see a gallery of winners on Pinterest.
For more information, contact Ginger Conlon at ginger.conlon (at) dmnews (dot) com.
The 2012 Direct Marketing News 40 Under 40 winners:
Lars Albright, Co-Founder and Chief Executive Officer, SessionM
Audrey Berger, Principal, Richards Relationship Marketing (The Richards Group)
Jordan Bitterman, Senior Vice President and Social Marketing Practice Lead, Digitas
Katherine Black, Senior Vice President, dunnhumbyUSA
Heather Blank, Vice President of Strategic Services, Responsys
Jeffrey Boorjian, Regional Vice President of Marketing, Eastern Division, Caesars Entertainment
Pete Deutschman, Founder and Chief Executive Officer, The Buddy Group
Nili Doft, Senior Director of Direct and Digital Marketing, National Hockey League
Paul Elliott, Managing Partner, Retail & Consumer Products, Rosetta
Glenn Forde, Senior Vice President of Digital, TPG, an Omnicom Company
Marc Ginsberg, Executive Vice President of Merchant Services, Cardlytics
Aaron Goldman, Chief Marketing Officer, Kenshoo
Michael Gullaksen, Senior Vice President, Managing Director, Covario
Lauren Hartkorn, Director of Client Development, TRUE Health + Wellness, a Harte-Hanks Company
Ashley Johnston, Vice President of Marketing, Experian Marketing Services
Scott Kellerman, Executive Vice President and Partner, Media Horizons
Jessica Kernan, Chief Strategy Officer, Rapp North America
Jeremy Kinder, Associate Partner and Group Creative Director, Rosetta
Garth Knutson, Account Director, Wong, Doody, Crandall, Wiener (WDCW)
Frank Magnera, Account Director and Team Lead, Catalyst
Alexander Mahernia, Managing Partner and Executive Creative Director of North America, Rosetta
Brendan McKenna, Creative Director, Ryan Partnership
Mike Moradian, Founder and CEO, CollegeBudget.com
Angel Morales, Founder and Chief Innovation Officer, Smarter Remarketer
Eric Pakurar, Executive Director and Head of Strategy, G2 USA
Michael Peterman, Chief Executive Officer, VeraData
Jodi Robinson, Senior Vice President of Marketing, Digitas
Dan Roitman, Founder and Chief Executive Officer, Stroll
Tim Ross, President, SolutionSet
Zihla Salinas, Chief Development Officer, U.S., Rapp North America
Avi Savar, Founder and Chief Creative Officer, Big Fuel
David Selinger, Chief Executive Officer and Co-Founder, RichRelevance
Jason Sutterfield, Chief Operating Officer, Campfire
Jason Tabeling, Partner and Business Unit Leader in Search and Media, Rosetta
Ryan Tuttle, Chief Operating Officer, BrightWave Marketing
Jenny Vance, President, LeadJen
Mike Volpe, Chief Marketing Officer, HubSpot
John Wernz, Executive Vice President and Chief Marketing Officer, Wealth Enhancement Group
Angeline Yeo, Vice President, Account Management, Ryan Partnership
Sumant Yerramilly, General Manager of Platform Products, Compass Labs
###
About Direct Marketing News: The Direct Marketing News franchise today includes the print edition of Direct Marketing News, serving a BPA-audited circulation of 45,000 qualified recipients, along with this website, http://www.dmnews.com, a digital edition and app, four e-mail newsletters, and numerous lead generation opportunities. These online editions collectively reach hundreds of thousands of readers per month. Over the years, Direct Marketing News has been highly successful in creating print and online media products that reflect the trends and new technologies in marketing. The Direct Marketing News team of professional journalists, as well as contributions from key industry professionals, is uniquely suited to provide comprehensive coverage of the convergence of direct, database, and online marketing disciplines.