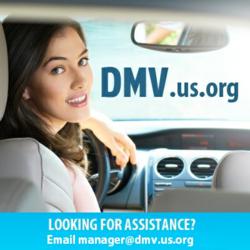 Distracted driving makes motorists 23 times more likely to cause an accident.
New York, NY (PRWEB) March 05, 2013
Distracted driving can be one of the most dangerous things a motorist can ever do. When someone participates in other activities besides paying attention to the road, it can be costly to their safety as well as to passengers and other drivers. DMV.us.org provides these examples of distracted driving from the National Highway Traffic Safety Administration to share awareness of distracted driving that makes motorists 23 times more likely to cause an accident.
Talking to passengers in the car can be just as distracting as talking on the cell phone. Drivers can weave through lanes and be just as erratic on the road as those on their phones.
Changing the radio station can be very distracting too. With the advancement of radio knobs and even touch screens, radios can be ultra dangerous for those who should be paying attention to the road. A driver should simply wait to find a better radio station or have a passenger do it.
Eating and drinking while being behind the wheel is another dangerous activity. A driver should just wait to get home before eyeing up their fast food.
While texting and driving is illegal in many states, some still allow drivers to talk on their cellphones. Hands-free devices are recommended, but even those can be a distraction. Young drivers can be especially vulnerable to talking on the phone and causing an accident.
Finally, if a driver has a child in the back of the car, it's best to pull over if they need assistance. DMV.us.org does not recommend trying to deal with children when driving. This can be very dangerous and put everyone in the car in jeopardy.
About DMV.us.org:
The DMV.us.org driving records search provides instant information that details a person's driving history of violations, suspension and more. With thousands of satisfied customers, DMV.us.org is a trusted source for driving record reports. DMV.us.org customer service can be reached through a 24/7 online chat and the toll free number 1-877-888-0889.