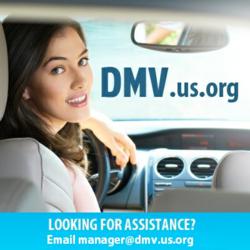 In many states it takes up to 18 months for points to drop from a driving record.
San Jose, CA (PRWEB) March 13, 2013
DMV.us.org experts share that keeping a driving record clear is a good first step to keeping insurance rates low. Sometimes drivers speed or accidentally run a red light; these minor infractions can cause points on a license. According to DMV.us.org experts, major infractions like speeding or DUI can affect a driving record for years.
Each state Department of Motor Vehicles determines how many points go on a license for each traffic violation. The more offensive the violation is, the more points are added to a driver's record. When motorists max out there number of points allotted, their driving privileges can be revoked for a certain period of time or all together.
In many states it takes up to 18 months for points to drop from a driving record. If any additional points are accrued during this time, it will take another 18 months for those points to disappear too.
The more points that are on a driving record, the higher the premiums for car insurance will be, shares DMV.us.org experts. This is due to the fact that drivers are rated as "high risk" or "low risk" depending on their number of points and infractions.
To find affordable insurance it's important to shop around and find the best rates. Providers that offers forgiveness or other second chance incentives. Independent insurance agents can help drivers find their best options and rates in their area.
DMV.us.org shares this information as costs for car insurances keeps growing each year. Though drivers can find cheaper plans depending on geographic area, age, and driving record, the yearly or monthly premium isn't getting less expensive for anyone.
About DMV.us.org:
The DMV.us.org driving records search provides instant information that details a person's driving history of violations, suspension and more. With thousands of satisfied customers, DMV.us.org is a trusted source for driving record reports. DMV.us.org customer service can be reached through a 24/7 online chat and the toll free number 1-877-888-0889.