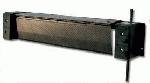 A Plus Warehouse is THE Dock Leveler Superstore
Boston, MA (PRWEB) September 20, 2012
A Plus Warehouse is a nationwide distributor offering quality materials handling equipment including dock levelers. A Plus Warehouse sells dock levelers by Vestil Manufacturing and Bluff Manufacturing as well. The promotion being run through November 2012 is a free initial consultation for dock levelers. An initial consultation is always a no obligation service. Customers have nothing to lose spending a few minutes chatting about dock levelers.
There are a few different types of dock levelers, and each deserves a short description. In no particular order, these are the dock levelers A Plus Warehouse sells:
(1) Edge O Dock Leveler –The Edge 'O Dock attaches to the edge of the dock and allows a small differential to be spanned between trucks and the dock. The ramp length is short – which explains the low height differential.
(2) Automatic Dock Leveler – The truck backing up into the machine activates the leveling plate
(3) Electric or mechanical dock levelers – These traditional dock levelers are the ones seen in most warehouses. A Plus Warehouse suggests ordering with a pit shell , so that a perfect pit can be built.
When utilizing dock levelers or dock boards , it is essential to use wheel chocks or preferably vehicle restraints. If a truck moves in the process of loading or unloading, serious injury can occur!
Dock levelers greatly increase the efficiency at a warehouse or factory. Consider a factory that does not even invest in truck dock boards. When a truck arrives, every package needs to be hand unloaded, as there is always a gap and usually a height difference between a truck and the loading dock. This gap and height precludes hand truck loading and unloading. One skid in this case is an hour's work. Now consider a factory utilizing a dock board. Between finding the board an placing it between the truck and dock, the estimated time may be 10 minutes. Once the dock board is in place , a pallet ruck can be used to load or unload immediately. With a dock leveler, that 10 minute set up time drops to one minute. Every 6 operations saves an hour! If a dock leveler costs 50 man hours of labor to purchase, one can see the break-even point is 300 uses. At 5 uses per day , the break-even point happens within 30 days! That is only 1 ½ months. What company wouldn't invest in capital equipment with over 300 percent return on investment?
A few words on A Plus Warehouse: A Plus Warehouse is able and ready to help with any dock leveler question. With over 15 years of experience , customers know to expect A Plus service from A Plus Warehouse.