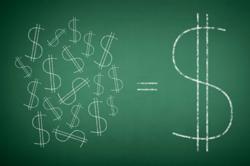 It isn't as simple as just adding up your schedulers' wages. Schedulers per say do not spend 100% of their time scheduling as they contribute to the overall receiving process.
Montreal, Canada (PRWEB) March 05, 2013
When companies want to improve and automate their dock scheduling process and system, they are often concerned about the investment required; especially when talking about web access, automatic email confirmations and data integration with information systems. That's because they are unable to determine how much their current scheduling process actually costs them.
''It isn't as simple as just adding up your schedulers' wages,'' says Sophie Gagnon, Product Specialist at C3 Solutions and a regular contributor to C3's Yard blog. ''Schedulers per say do not spend 100% of their time scheduling as they contribute to the overall receiving process.''
In order to determine the cost of the current scheduling process, companies should consider the following:
1) Back and Forth Communications: Determine how much time schedulers spend on the phone or reading/answering/sorting emails and faxes for a single appointment and apply this to the number of appointments processed every week. As demonstrated below, this task can be extremely time consuming. Forget the exceptions and the complicated internal queries; focus on the time spent managing routine requests, confirming standing appointments and amendments.
2) System Updates: For every appointment taken, which systems need to be manually updated? Most often the scheduler will complete a calendar or a spreadsheet, but it could also be data entry into a WMS or ERP. Calculate how much time this takes.
3) Change Requests: A request to change an appointment time usually requires more effort than regular bookings. Therefore, determine what percentage of appointments actually get rescheduled or cancelled? Furthermore, how many calls or emails are generated by these requests? Likewise, how many systems and spreadsheets need to be amended?
4) Internal Communications: Buyers, customer service reps, managers (internal customers) rely on the schedulers to provide them with up-to-date status on the expected delivery dates. Estimate how many times per day schedulers receive these inquiries and therefore how many minutes (hours) are wasted on internal communications.
5) Reporting: How many people are gathering and reconciling data related to the shipping and receiving processes? Estimate the number of hours per week required to execute these tasks which would otherwise be automatically generated with a dock scheduling system.
Ms. Gagnon provides a simple example to illustrate her point. For a warehouse that's operating five days/wk, assuming 20 appointments/day which require five minutes to process by phone (or email/fax) and of which 10% are typically amended, and not forgetting that internal customers may be calling five times per week and that a weekly activity report (two hours of prep time) needs to be done; this quickly adds up to 20 hours of work (per week) for only 100 scheduled appointments.
For companies who don't have a proper scheduling system in place, then the consequences of overtime labor due to an improper balancing of the workload, delayed or missed priority loads, lost loads or double-ordering due to lack of visibility, and non-conformity issues add to the true cost of dock scheduling.
If your company is curious to know more about the true cost of their dock scheduling, try the new edition of C3 Solutions' ROI Calculator or download their whitepaper.
For more information: http://www.c3solutions.com