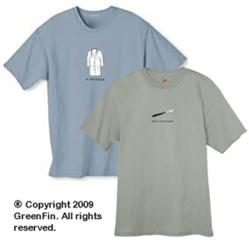 The most unique t-shirts for doctors!
Vandiver, AL (PRWEB) December 02, 2009
Doctors' Day organization today announced a new T Shirt product line. The organization, specializing in providing greeting cards and Balloons for National Doctors' Day, expanded its product line to include a Doctor T shirt and Surgeon T Shirt product line. One of the first designs offered depicts a lab coat with the caption "in the house," a wonderful little saying that is timeless in its meaning. The second is a surgeon T shirt depicting a scalpel with the caption "never a dull moment."
Unique doctor gifts are hard to find and these tee shirts are a perfect gift for doctors graduating from medical school. The new product line is also different in that hospitals have the option to customize the shirt by imprinting the hospital logo on the sleeve and choosing from 40 different shirt colors.
About National Doctors' Day
In 1990, legislation was introduced in the House and Senate to establish a national Doctor's Day. Following overwhelming approval by the United States Senate and the House of Representatives, on October 30, 1990, President George Bush signed S.J. RES. #366 (which became Public Law 101-473) designating March 30th as "National Doctor's Day." The organization was started to provide event support for National Doctors Day on March 30th every year. Their greeting cards, balloons, banners and doctor gifts are purchased by hospitals nationwide.
# # #