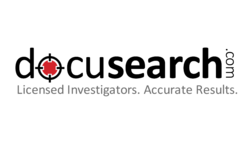 (PRWEB) March 06, 2013
Docusearch investigations, an online team of state-licensed private investigators, has recently received a 5 out of 5 star rating from 30 of their clients and rising. Social security number searches will likely increase in popularity as tax season progresses, says representatives of Docusearch. Employers who are responsible for submitting information for contract employees, or 1099 employees, are going to in search of the right filing information to avoid heavy penalties from the IRS.
As an employer, submitting a 1099 form without the freelance employee's social security number causes the submission to return as incorrect, which then opens the employer to a variety of probing questions, headaches, and penalties from the IRS. If the freelance employee won't provide the information, however, and the employer can prove the work relationship, they don't have wait for punishment from the IRS. It's then within the employers legal right to submit a SSN search request with Docusearch or another investigative service to ensure their forms won't be considering incorrect or incomplete.
Though this service provided by Docusearch is limited to only those who have a legal reason for acquiring this information, there are several different circumstances that can arise where this information is necessary for an individual. For instance, if someone were to owe another money in child support and payments aren't received as determined by the court that individual awaiting payment is in their legal right to find the social security number of the negligent party. Recovered information can then be used to garnish wages to make sure appropriate recompense is awarded.
Licensed private investigators like the ones at Docusearch. They have access to databases that are reserved for law enforcement. If information can be provided about the persona, their professional team can locate the individual and uncover the necessary information. For security reasons, when an order to retrieve an individual's social security number is submitted to the team at Docusearch, they reach out to conduct a phone interview with the client. Then, they make them provide proof they are legally entitled to that information. If the information cannot be found or the team is unable to retrieve the social security information, the client's money is refunded.
For more information about the premier private investigators at Docusearch, reach out to their team and speak with a representative at 1-800-474-5350. To stay updated on important news or connect with them socially like them on Facebook or follow them on Twitter @docusearch.
Docusearch has been profiled by Forbes Magazine and featured in national television media including MSNBC, CNBC, A&E, and Dateline NBC. In addition to their Background Checking service, Docusearch offers a variety of investigative searches and has been a premier provider for on-line investigative solutions since 1996.